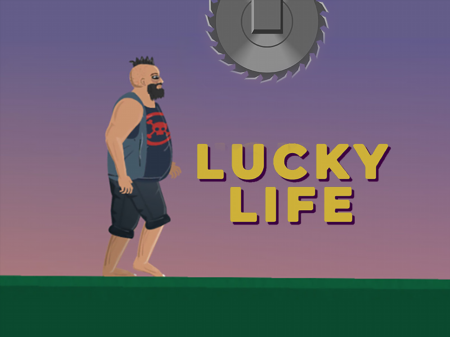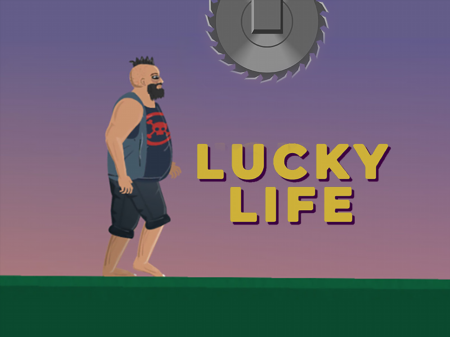 The presented project is both fun and extremely violent. However, if this is not a problem for you, then you should definitely try your hand at Lucky Life. The game received a huge amount of user attention and became one of the most popular in the genre. Perhaps the reason lies in the high quality of the project, or maybe the whole thing is in a kind of atmosphere. Who knows. However, the fact remains - here you will definitely have fun and if you have never played such games, then you should definitely try!
You control not the most graceful character in the world who needs to be delivered to the finish line. The difficulty of the game lies in the fact that on each segment of the path you will find a large number of various obstacles and other difficulties. You cannot contact any objects that can harm your character, but this is the main layer of problems that you will invariably face and a huge number of such problems will await you.
But if it so happened that some crazy chainsaw cut off both your legs, then try to get to the finish line without your lower limbs. There is no time for additional tasks. Just try to crawl to the flag.
Speaking of additional tasks, various bonus components, such as stars, coins, fruits, will be waiting for you on the map. You need to select them since this directly affects the final score, which is summed up after passing each level.
How to play?
Character control is regulated by a block of navigation keys. Arrows left/right are responsible for the direction of the character. The up/down arrows activate jumping as well as ducking, respectively.