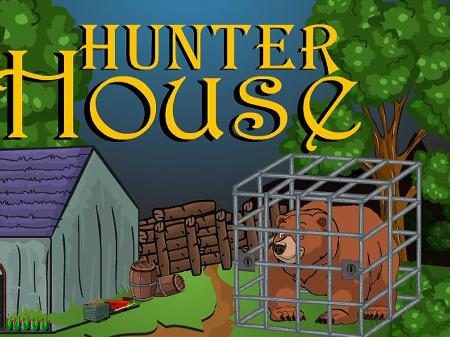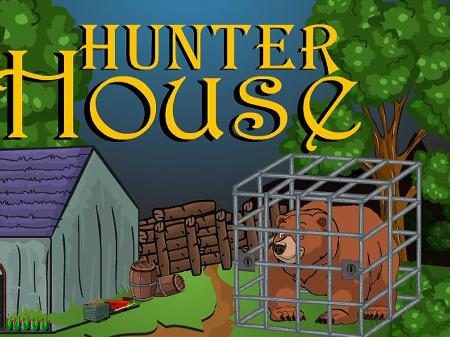 If you are a true fan of point-and-click adventure games where you need to solve a huge number of different puzzles, in that case, Hunter House is definitely worth your close attention. Despite the fact that the Internet has criticized the game due to the high complexity, for most users, this is not a drawback, but an advantage. The game will throw you right off the bat and will not give you any time to adapt. From the first level, you will have to interact with various objects and look for solutions to various riddles in order to achieve the final goal.
The goal of the game is to solve various puzzles in stages and complete levels. The whole gameplay takes place in the hunter's house, which is full of various things, little trifles, and hidden accessories. You will have to look for various things in order to interact with their help with other mechanisms, things, and various traps.
At the first level, you will find a house in which you will find a bear imprisoned in a cage. The owner of the house is out, which means it's time to act quickly and free the poor animal. However, it's not so easy to open the cage. You will have to find numerous clues that will lead to new hiding places and help you find new clues. If you do everything right, then in the end you will get to the key that opens the cage.
The game will make you hustle hard. You will have to not only automatically search for hidden components, but also remember the various values ​​and tips that will be found throughout the map. For example, in order to open a certain cache, you will be faced with the need to enter a graphic code. Just figuring it out will be incredibly difficult, but if you recall, you saw a similar code in the previous room painted on the wall. Entering the right code will open a cache in which you can find a skeleton key, some different key, or another useful item that will lead you to victory. Carefully observe all the elements. Sometimes even the smallest picture on the wall can become a key link in the riddle.
How to play?
Absolutely all user interactions with objects are carried out by the main mouse controls. Point at various objects in the house and click on them with the left mouse button. If a certain object is functional, then you will have access to a detailed study of it. The game does not require the use of any additional buttons.