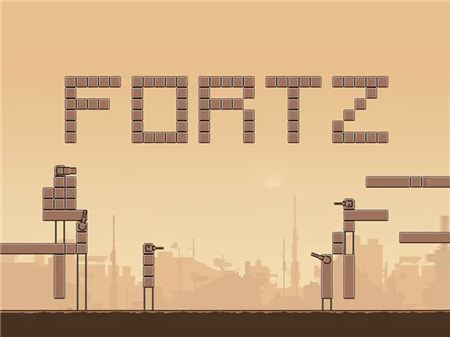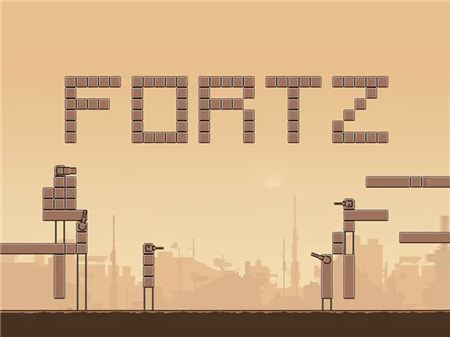 If you are fond of competitive games, which here and now allow you to figure out who is stronger, then Fortz is what you really need. Is there a dispute in the company that you cannot resolve? Seat two opponents at the computer and show them the Fortz. Let them sort things out in an adult way.
One of two characters, who are trying to destroy the enemy, is at your disposal. You cannot destroy it with the physical impact of your character, but you can bring down all the power of the weapons that you have at your disposal.
A platform flies above the map, which sends various boxes with ammunition and new types of weapons. All these bonuses can and should be used in order to defeat the enemy. In addition, on the map, there are guns controlled by each player, using which you can shoot at the enemy. It is extremely simple to do this - take a position near the cannon and conduct aimed fire. But it is worth remembering that the number of charges is limited and depends on your stock of ammunition, which can be replenished from the drop-down boxes from the platform.
In addition to the main type of destruction of the enemy, you have three ways to cause problems to your opponent. We are talking about an airstrike, the call of military robots, and watchdogs. Each of the evoked types of weapons seeks to destroy the enemy and this happens automatically. However, if the dogs do not cause you any harm, then an airstrike or robots can touch you with their shots.
However, do not relax, the enemy has exactly the same list of weapons with which he will try his best to eliminate you. So be vigilant and try to pick up the fallen objects as quickly as possible before they reach the enemy.
Remember that your adversary can use your guns, so make sure that you are not under fire from your own defensive towers. If the opponent "locked up" in the thick of brick blocks from air attacks, then simply break the walls with guns. Almost all the objects in the game can be destroyed, which will annul the protection of your opponent and allow him to be destroyed.
How to play?
The first player can control his character with a scattering of ASDW buttons, where A and D determine the direction of movement, the W button jumps, and S involves an attack or building a block in the air. For the second player, these functions are placed on the navigation buttons, where each arrow duplicates the functions of the left block of keys.