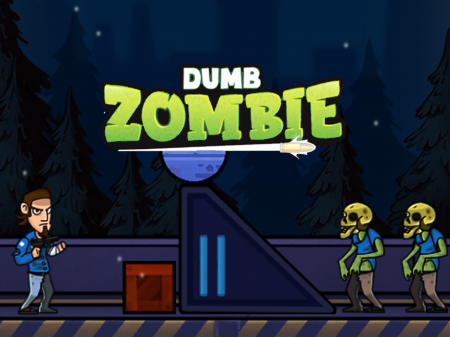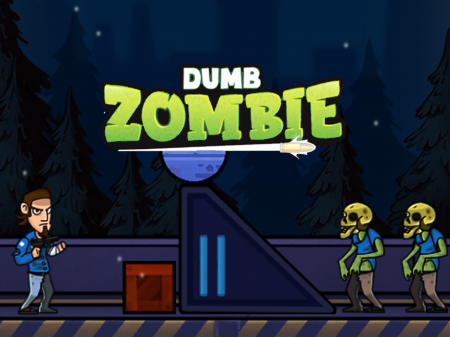 Many experts believed that the zombie theme had already exhausted itself and there was absolutely no point in filming TV shows, films, or developing games on this topic. The irony of this is that it was said 10 years ago, and zombies, as they were one of the favorite topics in their own media space, remain.
It is for this reason that Dumb Zombie Online is in great demand and is one of the most popular games in the genre. This is a great example of how you can get carried away with excellent gameplay both for a short period and for a long time. Are you ready to shoot? Then go boldly into the game and start an exciting adventure.
The whole game takes place in different locations where you have to shoot at zombies. Both the difficulty and peculiarity of the game lie in the fact that you have a limited number of shots, and the number of enemies only increases with each new level.
Among other things, the difficulties of various locations also change, and sometimes you have to be smart in order to destroy all the zombies. Sometimes for this, it will not be necessary to shoot at them and in some places, it will simply be impossible to do it. To do this, it will be enough for you to provoke with your shot the movement of some heavy or sharp object that will destroy all targets on the map. The location is considered completed after you destroy all targets. The difficulty of the game dynamically increases with each new location, which gives the project a special charm.
How to play?
The game is controlled with the mouse. Move the cursor over the area where you are going to shoot. After aiming, click on the left mouse button. You can see the number of shots in the corresponding window located in the upper left corner of the game screen.