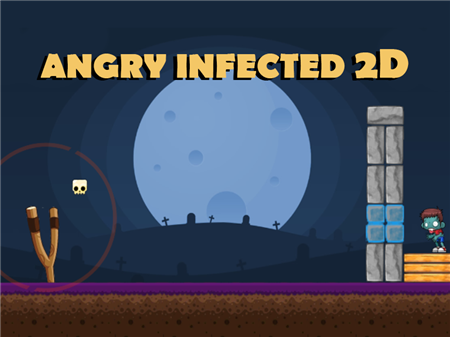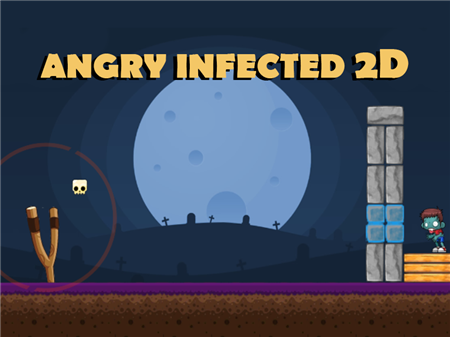 With the advent of the mobile version of Angry Birds, the gaming industry has changed forever and got a whole new look. Now games didn't have to be mobile in order to be dynamic, and the gameplay mechanics received a huge number of new options. It is for this reason that many interesting projects have appeared on the game dev market, which eventually migrated from the mobile platform to the browser versions. Angry Infected 2D is one of such striking examples that really delight you with thoughtfulness and pamper you with its own atmosphere.
The game is incredibly similar to the aforementioned segment founder, except that in Angry Infected 2D you shoot skulls at zombies. Enemies are still hiding behind various buildings, obstacles, and other components. However, the good news is that most of these defensive structures have very shaky physics, which will allow you to destroy the entire structure and destroy zombies.
Among other things, it is worth noting that enemies die not only from well-aimed shots with skulls. You can destroy the enemy if any building element falls on him. Thus, you greatly facilitate the global task and free your hands. The game consists of a large number of levels that you will go through getting rid of all the zombies in the location.
How to play?
Shooting is done by tensioning the slingshot, which is carried out by pressing the left mouse button. When pulled, the system indicates with a dotted line the trajectory of your projectile. In this way, force, the direction of flight, as well as expected destruction, can be calculated.