Dinosaurs Survival Active Vulcan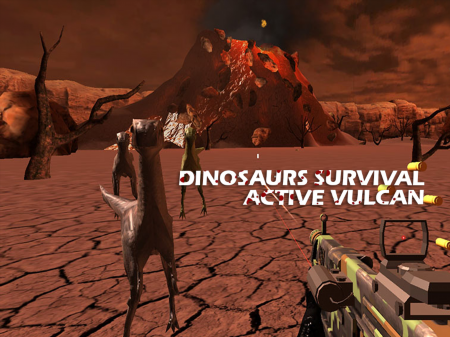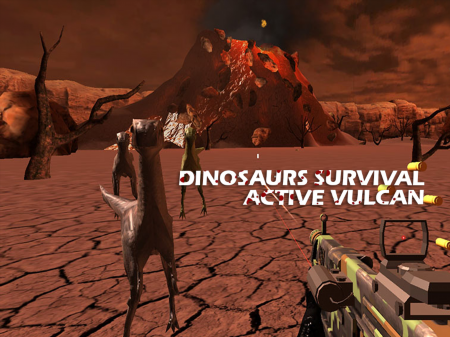 Dinosaurs Survival Active Vulcan
The genre of survival is very popular and is gaining momentum every year. The secret here is incredibly simple - people adore fast, dynamic games, with good atmospheric graphics and the need to quickly make difficult decisions. It is for this reason that new users constantly turn to projects of this genre and fall in love with various games of the format.
One of these games was the Dinosaurs Survival Active Vulcan, which immediately captivated the hearts of a huge number of people all around the world. If you want to try your hand at an unknown and fantastic world inhabited by numerous dinosaurs, then we strongly recommend that you take up arms and launch the game. It will be hot, dangerous, but incredibly interesting!
You play as a military attack aircraft, which is armed with serious small arms as well as grenades. Your goal is to survive in difficult conditions in which real dinosaurs will hunt you from all sides. You can run away from them as long as possible, but the best way out is to destroy the predators before they eat you.
The game provides a career mode. A peculiar passage gives you the opportunity to stay in survival mode for as long as possible and gain access to new animals, weapons and dynamically increasing difficulty. Among other things, Dinosaurs Survival Active Vulcan provides a multiplayer mode that will allow you to play an interesting game together with friends.
How to play?
Game controls are completely copied from modern shooters, where the WASD block is responsible for moving, and the mouse - for shooting and direction.