Banana Split Pie Saras Cooking Class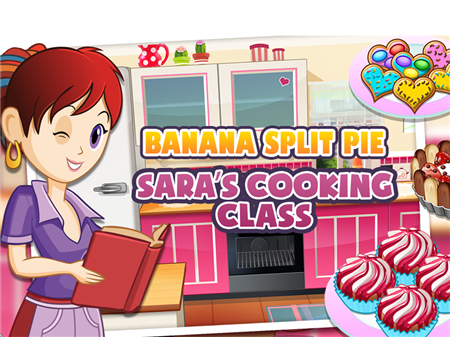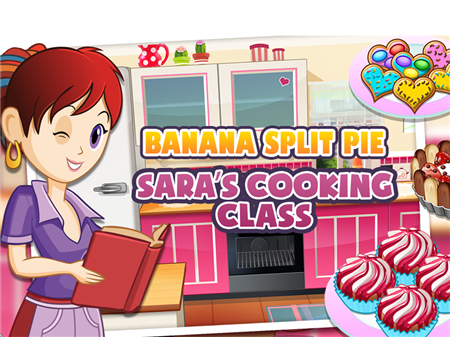 Banana Split Pie Saras Cooking Class
Do you want to learn how to cook gourmet banana desserts that will delight anyone? Sarah and her training courses will help make you a real chef who will be able to provoke a masterpiece reaction even among the most sophisticated gourmets.
Firstly, you have to deal with the organization of your workplace, which should be clear and without unnecessary items of kitchen utensils. Put all the necessary appliances on hand and get ready to create real culinary masterpieces. Collect from the entire kitchen to the workplace only those items that you will need for cooking. All unnecessary items should be removed from the table! Ready? Let's get started!
Secondly, you need to peel the bananas. This can be done using a specialized tool that allows you to carefully remove the skin of the fruit without damaging the fruit itself. After successfully extracting the banana, cut it into thin and even slices, and place it in a convenient container. The procedure must be repeated several times until all the bananas are chopped in a bowl.
After preparing the first step, remove the ingredients from the refrigerator that need to be mixed with banana slices. You will have to look well for the same bowl as indicated in the picture next to the bananas. In general, the game will constantly force you to search for the necessary components and interact with them. You cannot complete a series of certain actions if you do not fulfill any of the conditions. Let's say, if you forget to remove the spoon for stirring from the table, you will not be able to go on to the next steps in preparing the dessert.
To create a real culinary delight, you need not only the ability to correctly compare the various ingredients but also to select the right proportions of everything that you mix. The golden mean is good in any business, especially in cooking. The slightest oversight can spoil the impression of even tasting the most delicious dish. As in any business, certain experience and skills are required here. And if you do not give up, then soon you will get a delicious dessert and not only in the game!
How to play?
Game control is fully made in favor of the graphical interface of the game. To interact with various objects, use the mouse cursor, and perform certain actions by pressing the left button.