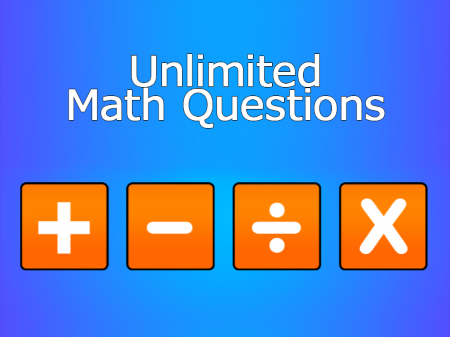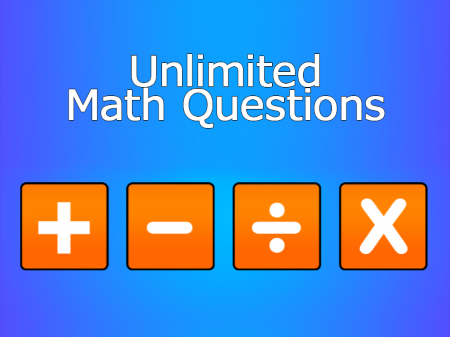 Among the huge number of modern games, special attention is paid to mathematical projects that are aimed at training attention and help develop technical abilities. Games like Unlimited Math Questions not only help you have a good time as well as relax, but are also recommended by experts for children. If you have been looking for a high-quality educational project for a long time that will train the speed of decision-making and computing power, then you have found what you have been looking for!
In the initial menu, you select a mathematical action, according to which you will perform various tasks. You can choose adding up or calculation so that the game could start smoothly and easily. You need to calculate the correct results of this or that mathematical operation in a short period of time. For instance, if your action is added, and the game asks you to solve a simple equation like 12 + 2, then you will need to find 14 among the four answers.
If you guess correctly, the system will give you a point. If you don't guess, the game will keep counting the wrong answers. For variety, switch actions from simple to complex to try new methods for solving simple equations. Improve your results and speed up over time.
How to play?
All actions in the game are performed by the main mouse controls. Direct the mouse cursor to the active object and press the left mouse button to select. There is no time frame in the game for which you need to give the correct answer. However, the faster you complete tasks, the better.