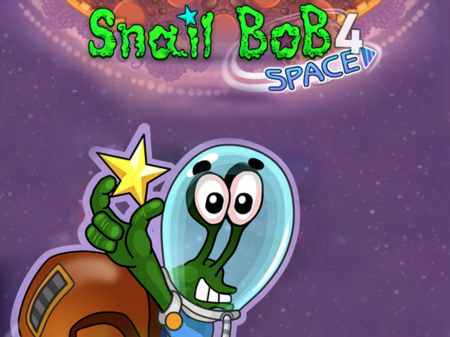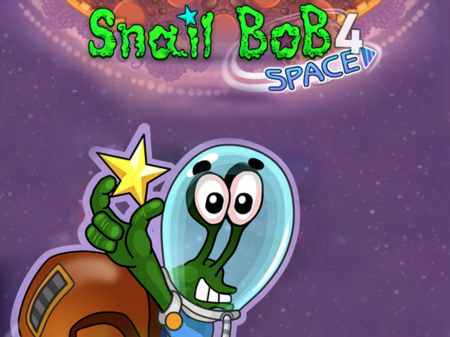 The graphics of the fourth installment in the Snail Bob series have improved, but they are still choppy in some areas. Bob still has his smile on his face even though he's trying to save the planet from other lifeforms. Use the arrows and other designated keys to press switches and use levers to navigate Bob along the way to complete challenges and earn stars. As you progress, the challenges will become harder. Some levels are so hard that it seems like you can't get through them. Fortunately, you can replay the levels until you're comfortable with getting through.
It's clear to see where the switches and levers are located on each level. You will see stars that you have to collect before Bob leaves the level, which will give you more points in the game. When you see a gate or an obstacle, you have to click on Bob so that he hides in his shell. You can then press the proper switch to stop the gate or device so that Bob can pass through. He easily jumps to the upper platforms to get to the exit on the levels so that you can progress in the game.
There is a level map in the corner of the screen that you can use to help with navigating your way around the game. Since you're in space, it's like there isn't any gravity in some areas, which makes it easy to soar through the air to get to the upper platforms. You can press buttons that will control Bob's speed so that he slows up or slows down depending on the obstacles that he has to overcome with each level. Until you become adjusted to the game, keep Bob at a slow pace so that you can figure out how to turn the platforms and how to time the switches that you press in order to get Bob through the game. You will soon reach a level where you enter a spaceship. Arrows guide you to where you need to move to avoid the asteroids on the screen. There are also meteors and satellites that you have to avoid. You're also faced with aliens that you have to defeat so that they don't take over the planet.