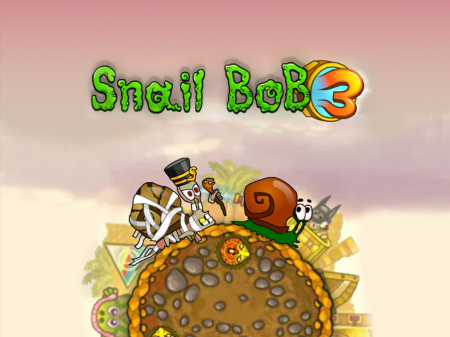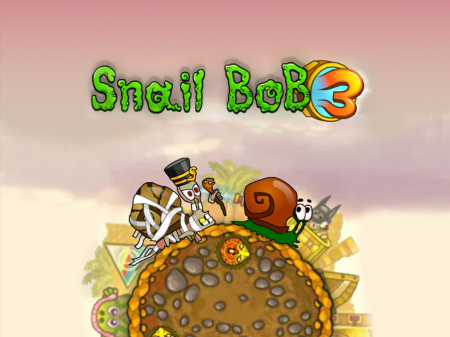 Many people search for internet games that are both fun and challenging, but locating such games is often a difficult task. If you have faced that problem and want a reliable solution, you have come to the right place. Snail Bob is a fantastic puzzle game with a great story, and you must help Bob make it to the other side of Egypt without falling into the many traps in the area.
You are just as confused as Bob about why you are here, but making it to the end of the game might reveal some much-needed answers. If you are feeling up to the challenge, Bob is waiting for your help and guidance, so don't waste any more time.
Those who play this game for the first time believe it's too easy, but each level serves to change their minds. You must control Bob and help him avoid a variety of obstacles and enemies that strive to prevent him from reaching his destination. No matter how daunting the challenge might seem, Bob refuses to give up and always strives to make it out alive. Your guidance could be the difference Bob needs to reach his goals in one piece, and he is counting on you to save the day.
As you defeat enemies and move a little closer to the end of the game, you will notice that each level is a bit harder than the last. The game starts with simple puzzles but ends with complex ones that put your abilities to the test. Not only do you control Bob, but you will also control levers, buttons, switches and other things you will find in the environment.
If you want Bob to succeed, you must learn to press the right button at the perfect time, which is not always as easy as it sounds. You are sure to have a great time when you let Bob break past the roadblocks that try standing in his way, and you will celebrate each level you pass. In addition to providing you with tons of fun, this game also works out your brain to keep you sharp.
Many of the flash games you find online cater to a certain audience, but you won't face that issue with Snail Bob. Adults of all ages will have fun and enjoy the experience of helping Bob navigate the harsh landscape. But the bright colors also let this game appeal to children.
They will learn how to think ahead and use problem-solving skills to find real solutions, and children can transfer these skills to other areas of life. Having a great way to pass the time and building your thinking skills are just two of the advantages you can enjoy when you play Snail Bob 3.