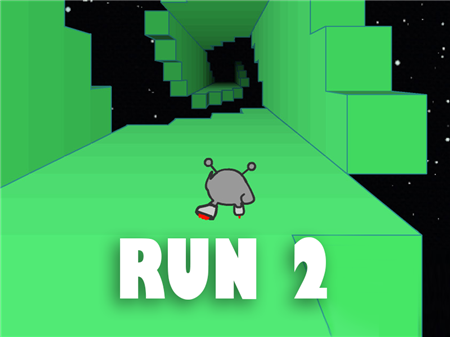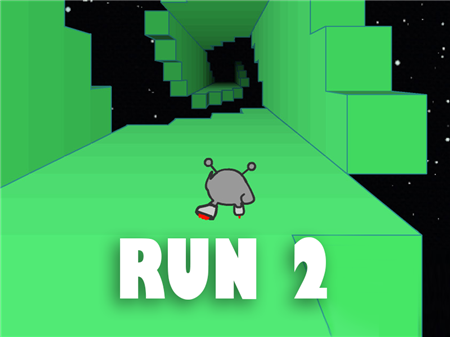 The first part of the Run game series was enjoyed by so many users that the developer decided not to hesitate with the release of the second part, and we have the opportunity to enjoy our favorite gameplay in a new version. Before us is the same cult game in which you have to overcome great distances and fight with cunning and very tricky gravity. However, now you have at your disposal not only a runner but also a skater who prefers to move on wheels rather than run independently. Choose the most convenient game mode for yourself and run!
At your disposal is a character who must successfully cross the terrain full of various holes and other obstacles. You can cross the holes on the sides, you can jump over them, and you can try to jump to another plane of the track. In Run 2, you are given the opportunity to run on walls and ceilings. At the same time, your character will not fall and instantly adapts to a new plane.
A distinctive feature of the game from most of the related projects is the high complexity and the absence of deaths that follow errors. If you fall into one of the countless pits, then you have to continue your journey from the same place. Thus, you will have a huge number of attempts in order to cope with a difficult site and move on to the next.
The game is addictive and can keep you on your toes. This is the case when you want to prove to everyone around you and yourself that you can easily run some incredibly difficult stretch of track. And this is true because impassable sections in the game simply do not exist. If you can't cope with this or that segment, then you probably missed some kind of loophole that will allow you to run along the highway further.
If you realize that you are tired of over the dynamics of the game, then try to relax a bit and return to a world full of adventure and the need to run far and long! The game provides a pause function, which is called by clicking on the corresponding icon located at the top of the screen.
How to play?
Character control is carried out by clicking on the navigation buttons (arrows on the corresponding block of the keyboard). Jump by pressing the Space button. Game control is very specific and requires little getting used to. But after a couple of minutes, you will be able to control your character without any problems.