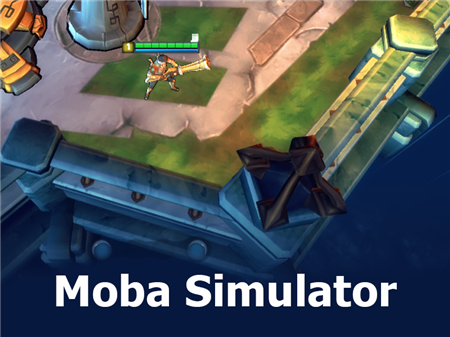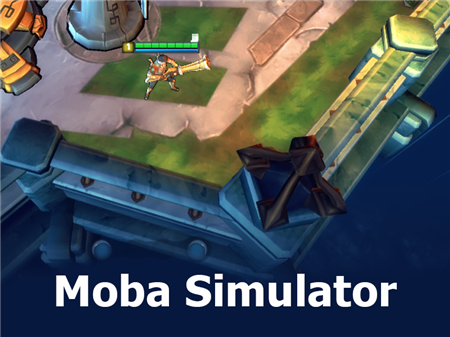 MOBA games are not new to the game industry. And even though the projects of the genre have long been actively represented on the market, their number is constantly growing and they are very popular. In turn, Moba Simulator was no exception and the project received a huge amount of positive feedback from both users and specialists. If you are eager to try your hand against other players, then get ready for a great battle that you will never forget.
You control a hero who defends the castle from enemy attacks. Opposite your estates is an enemy castle, guarded by your direct enemy. On both sides, soldiers are constantly moving towards the enemy, who are fighting with each other. You can kill them or you can focus on your immediate enemy, which is controlled by a real user over the Internet.
By killing enemy soldiers, you will earn money and experience, which will allow you to significantly improve. For the proceeds, you can buy numerous artifacts, various improvements, or significantly modify existing things. With the receipt of new levels, your hero will acquire new skills and capabilities that will help you quickly achieve the main goal - to destroy the enemy castle.
How to play?
The hero is controlled by pressing the left mouse button in the required area. If you just click on a piece of the map, then your character will move there, and if you left-click on an enemy unit or building, then the hero will start attacking the selected targets.