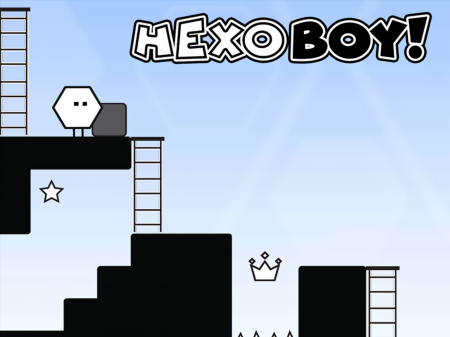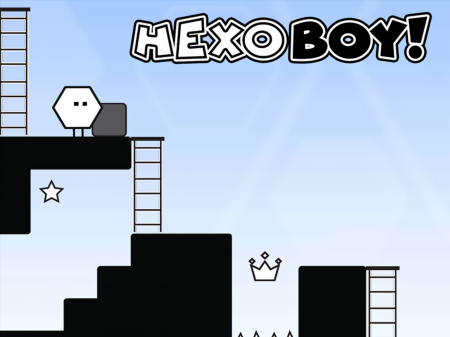 The presented project is a good example of a high-quality implementation of a modern platformer. The project received a huge amount of attention due to the skillful combination of the popular genre, its similarity with the legendary games of the 90s of the last century, and its minimalism in design. All this attracted the attention of both gamers and specialized experts, who appreciated Hexoboy. If you want to try your hand as a world explorer and are eager to play as a fun and cute character, then go ahead and start your adventure!
You play as a cute hexagon that runs around the location and collects stars. Your main task is to find the exit to the location, collect all the stars, find the crown and move to the next level. In this case, it is worth remembering the numerous traps or enemies. Try not to interact with opponents at all, avoiding contact with them. The final mark of the level is marked with a flag. However, before touching it, make sure that you have collected all the bonus components and only then move on to the next level.
How to play?
The character is controlled using the left/right arrows on the block of navigation keys. The jump is carried out by pressing the Space button. Climbing the stairs is done by pressing the "down" arrow.