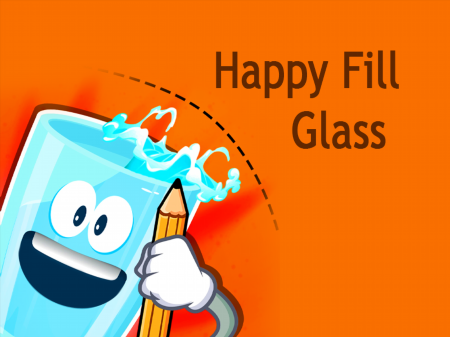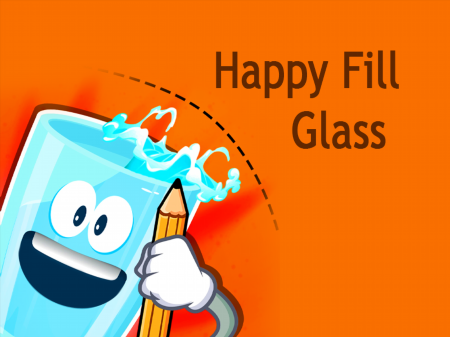 Do you adore logic games that are oversaturated with difficult tasks? Then Happy Fill Glass is worth your attention! The game is replete with a large number of unique ideas and has a very rare, but extremely remarkable mechanics that fall in love at first sight. The project has been repeatedly nominated for several awards among modern browser projects. As a result, the game received excellent reviews and a huge number of loyal fans. Today you have an opportunity to gladly join them!
Your main goal is to fill the glass with water. At each level, you will find a faucet from which a limited amount of water will be poured and a container into which this water must be poured. The difficulty lies in the fact that you cannot just pick up and put a glass under the tap. This would greatly facilitate the game and rob it of its charm.
And to prevent this from happening, the developers have come up with a very unique and simple feature - in order to bring the liquid to the glass, you will have to draw various shapes in the air, which in an instant will turn from simple drawings into solid shapes. Remember, all these figures obey the basic laws of physics, can fall, tilt, and have their own center of mass. And also water can flow through them unhindered.
How to play?
Any interaction with drawing tools is done via the main mouse controls. Press the left button of the manipulator and draw a line where you want to place the object. Calculate the design so that the glass has time to fill with water. Otherwise, you will lose.