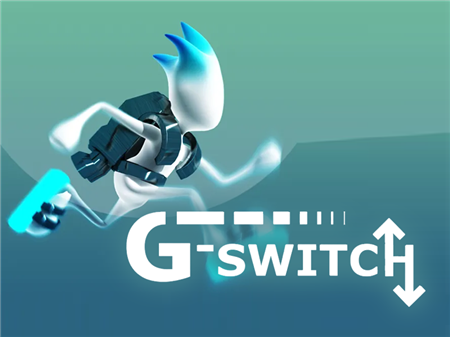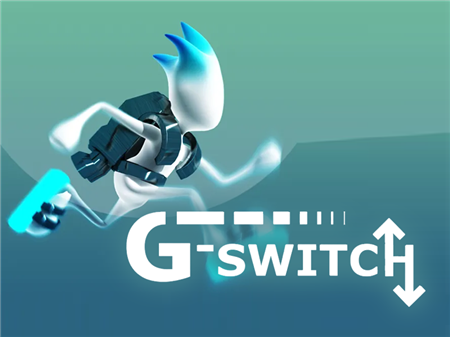 If games were awarded a prize for the most unusual physics of behavior, then Gswitch would definitely be a nominee among a large number of projects. In this game, you will get acquainted with the most unusual model of gravity that you have ever encountered in films, games, or books. It is with this unique phenomenon that you will have to interact in the game. And if you add to this the runner factor for which you play, then everything becomes much more interesting.
You control an interplanetary sprinter who is desperate to run to the finish line. Unlike most similar games, you don't have to take additional actions, shoot at enemies, and pick up some resources. The goal of your character is to run to the finish line.
However, if everything was so simple, the game would not have gained such popularity all over the world. The fact is that your character is affected by an unusual gravitational force, which is sewn into the shoes of a runner. That is, you stick to the surface that is under your feet. And this means that if you jump, your ceiling, on which you need to run, will not be the floor, but the ceiling. Although, strictly speaking, the floor will be exactly the surface on which you have to run to the exit, regardless of its actual position in space.
And as soon as you understand the principle of operation of your gravity boots, you will encounter another problem - holes along the entire route. The fact is that on your way there will be a lot of different obstacles in the form of holes in the floor. And if you get there, you lose. And as you already understood, any jump does not work the way we are all used to. Jumping, you simply change your own gravitational position and do not jump over the hole in the floor.
Thus, look for options for overcoming obstacles by jumping from the ceiling to the floor and back. However, consider the speed of your movement. The runner does not stick in the same place where he jumped. He flies some distance in the so-called free fall and only after that reaches the intended point. Getting used to the mechanics of the game is much easier than explaining it. Just try and soon enough you will understand how best you can act in a particular situation.
How to play?
All control in the game comes down to only one function - jump. You can jump by pressing any button on the keyboard. You can also make a jump by clicking the left mouse button.