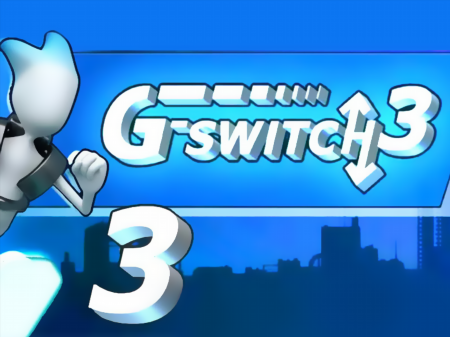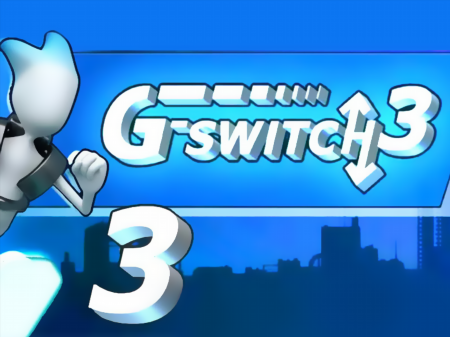 It's the new version of the beloved game in which you have to solve numerous problems and safely reach the finish line. If you like the games of the competitive cycle, then G Switch 3 will definitely become one of the most unusual projects that you have ever played. You have to defeat the complex gravitational force and easily get to the endpoint of the map. Ready to try your luck and test your own reaction? Then get started!
You control a space runner who has acquired gravity boots. And this means that you can move freely on any planes and surfaces. If you run on the floor and jump, then the force of gravity of the opposite surface will begin to affect you. This means that now the ceiling will become the floor, and the floor the ceiling. Despite the complexity of the explanations, the game is not complicated and requires only a good decision-making speed.
The main goal of the game is to complete the track. You cannot adjust the running speed. You only need to successfully overcome various obstacles that may interfere with the successful passage of the track. For example - in some places you will encounter gaps in the floor, failing in which you will instantly lose and you will have to start the process of passing from the last control point. Actually, there are not so many such control points on the map.
You can't just jump over these holes, because each jump in G Switch 3 works in an atypical way and you just change direction, which will lead to the same sad consequences as a simple fall into the hole. Before jumping over some problem areas on the track, make sure that there is a solid piece of the road above your head that will allow you to run through all the obstacles.
Speaking of speed and obstacles. All your movement is accompanied by a camera that has a fixed speed. If you somehow get stuck in the textures or cannot overcome the natural barrier that will slow you down, then try to get out of the trap until the camera runs past your runner. Staying off the screen means only one thing - losing. For this reason, act without delay and do not get out of sight.
How to play?
Game control comes down to one function - jump. You can implement it by clicking on any button on both the keyboard and mouse.