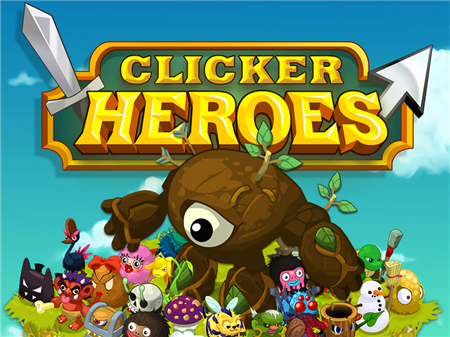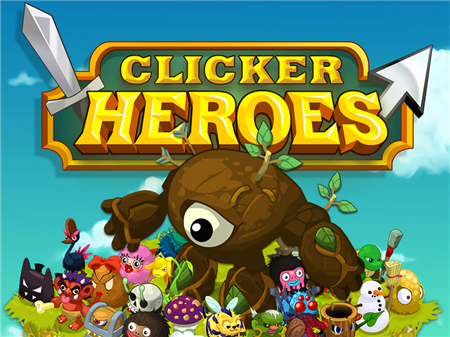 Loading this game you automatically agree to the terms of the destruction of various forest pests, which strive to spoil your mood! Clicker Heroes is a fun game that builds on the constant improvement of military capabilities and the eternal exclamation of enemies. Nevertheless - it does not seem boring and monotonous at all. On the contrary, here you will find a huge amount of interesting content that will delight you with excellent gameplay and the ability to defeat strong opponents.
The goal of the game is to clean various locations from pests. You can destroy targets by simply clicking on them with the left mouse button. However, you do not have to do it yourself. You have the opportunity to hire assistants, each of which contributes to the destruction of forest monsters. Hiring these heroes is possible for the money that is obtained from the kills of each creature. The hero does a certain amount of damage per second, and if you want to increase his fighting potential, then you should take care to increase the level of your fighter.
However, soon you will realize that even a noticeably improved warrior will not cope with new monsters and you will have to hire more expensive and powerful helpers, each of which can also be improved. Do you feel the taste of the game? And this is all because of its' charm. Clicker Heroes is an incredibly balanced project that is ideal for those who are eager to escape from the gray everyday routine.
Each new level requires the killing of ten monsters so that you could open a new level. However, it is worth remembering that as soon as you have reached the necessary mark, you absolutely do not have to start a new level, especially if the boss is waiting for you on it. Reach the necessary amount of money in order to hire a new strong warrior and only after that proceed to kill the boss.
By the way, for killing the boss at each major level, a limited amount of time is given. If you do not cope with the task, then the boss's health is fully restored. To defeat him you will have to hire new warriors who will help you destroy any enemy.
How to play?
Absolutely any interaction with the game is carried out via the graphical interface and mouse. Click on pests is carried out by the left mouse button.