Celebrity Sisters Breakup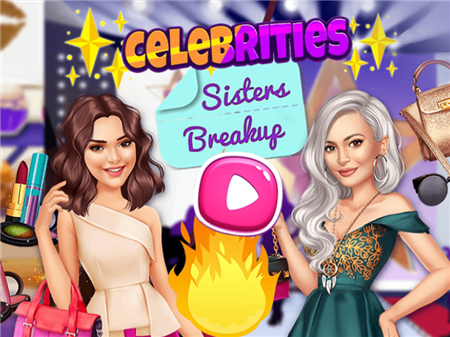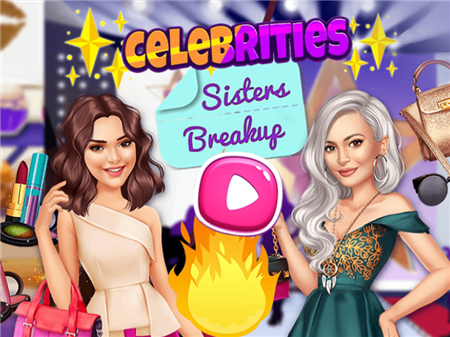 Celebrity Sisters Breakup
Celebrity Sisters Breakup is an interactive project in which two sisters find out which of them will better cope with the procedure of creating their own image. The game did not become a unique creation from the developers, however, it is worth noting that the project stands out from all other competitors. If you prefer brightly drawn games, where every detail matters, then you are definitely at the address!
It's all about visualization and more thoughtful gameplay. In other words, the procedure for applying makeup and choosing outfits is not much different from most related projects. But the detail and rendering of characters is a cut above that in all modern games of this genre. And even though this is not the most important aspect in projects of this genre, in Celebrity Sisters Breakup it turned out to be useful.
You become a witness to a dispute between two sisters, as a result of which they come to a bet. The essence of the debate is who will create the best image for publicity. To begin with, you will need to choose cosmetics, hairstyles, outfits for one of the sisters. Once your stunning image is ready - go to the podium, where numerous fans will appreciate your appearance.
Then repeat the procedure playing for the second sister. Based on the results of the performance of both girls, the system will determine which of them will win. However, this game is not about a competitive element, but about the friendship of two sisters and about the incredible images that you can create for each of the girls. Enjoy the beauty of the outfits, the perfect combination of colors in cosmetics, and in the popularity of the public!
How to play?
All interaction with characters, menu items, and other graphic components of the game interface is done via the main mouse controls. Direct the mouse cursor over the desired object and click on it with the left mouse button.