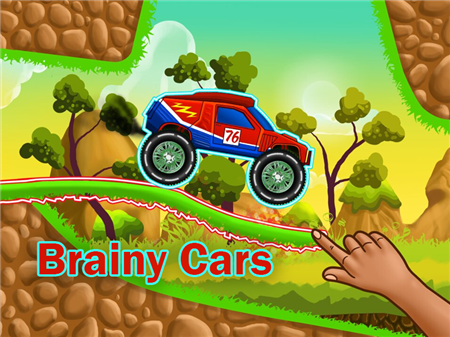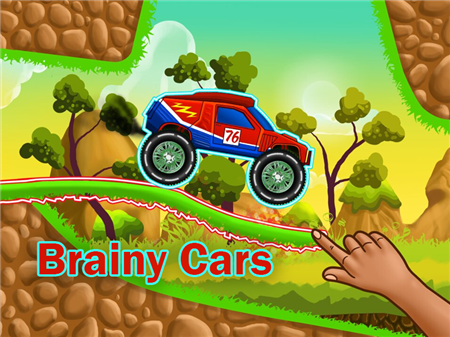 There are a huge number of game genres in the world, each of which has its own leaders and recognized hits. Brainy Cars is a striking legacy of several genres at once, which made the game truly unique. If you are tired of complex projects where you need to make strategic decisions and take into account a huge number of factors, then you will definitely like the presented game. This is that very case when you have the opportunity to escape from the daily hustle and bustle and enjoy a quick and fun adventure in which everything depends solely on your reaction and a little bit of creativity. Are you intrigued? Then start your car and go ahead to big records!
Before you is a playing field with an uncontrollable car, which is moving tirelessly towards its goal. Your job is to provide a smooth and safe path for this vehicle. And you can draw this path with your own hand. By drawing a line with the mouse cursor, you create a coverage with the so-called soil on which the car can move.
It is worth remembering that if the elevation differences are too large, the car will roll over and you will lose. In general, you need to draw the road very carefully, taking into account all further paths along the level. If you understand that soon the car will have to pass in the upper part of the location, then you should already start leading the route there so that there are no too sharp changes. The game has several options for passing, ranging from a fixed distance and dividing the game into locations, ending with the most popular endless road mode, where you play until the first mistake.
How to play?
As indicated above, the game is fully controlled by the mouse. Direct the mouse cursor to the required area of the game screen, click on the left mouse button, and draw a line with coverage as you wish.