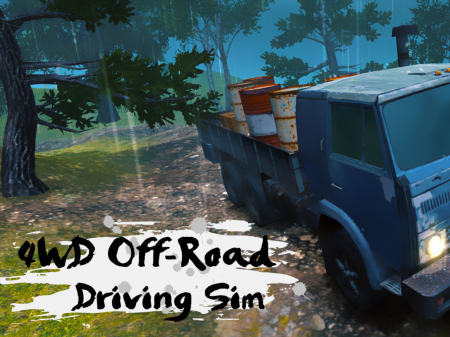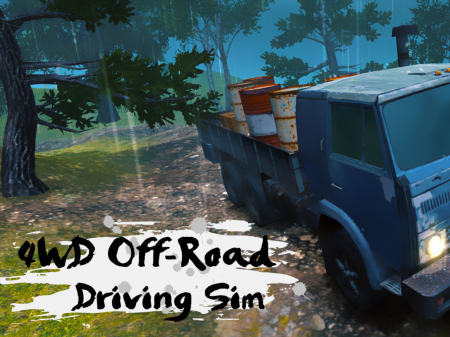 One of the most beautiful and interesting games in the browser format, which was enjoyed by a huge number of users all around the world. The 4WD Off-Road Driving Sim is a truck simulator that carries various goods in its trunk that you need to take to your destination.
The game received excellent feedback both from users who left a large number of positive reviews and from specialized critics. 4WD Off-Road Driving Sim has become a real hit of the season and if you have never tried to play something like this, then you should definitely correct this omission.
The game takes place on complex dirt roads, which are not road surfaces but mostly continuous bumps and hills. Your task is to transport a certain part of the cargo in the body to the finish mark and try to make sure that all the transported items remain in the body until the end of the level.
The complexity of the game lies in the fact that the road conditions, multiplied by the speed of your vehicle, do not leave any chances to normally transport cargo to the finish line. However, to successfully complete the level, you need to transport at least 10 items, but the more items you carry, the higher your final score in the table will be.
How to play?
The truck is controlled by the WASD key block, or the navigation block (arrows). The camera is rotated with the mouse. Hold down the left mouse button and point the cursor in the direction you wish to point the camera.