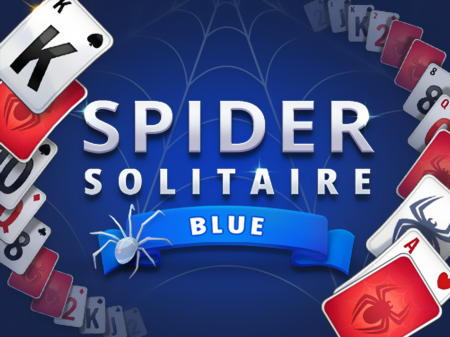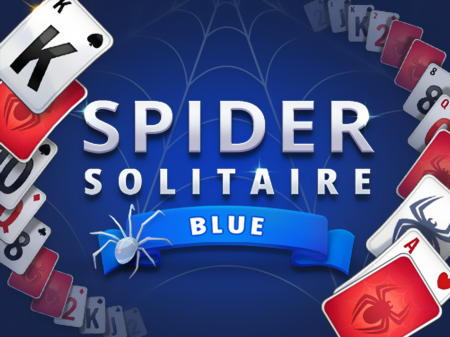 Solitaire has become such a popular game all over the world that a huge number of various developers have begun to offer numerous implementations. Among other successful projects, Spider Solitaire Blue deserves special attention, which immediately after its release captivated the hearts of a huge number of players around the world. The project is a perfect example of a high-quality implementation of a new kind of well-known game that now we see in a different light. If you like laying out a deck of cards and have been looking for something new for a long time, then this option is definitely worth your close attention.
The game takes place on a static field on which a deck of cards is laid out. The goal of the game is to remove all revealed cards in order to gain access to the flipped cards, which are also revealed as soon as others are removed from them. You can stack the cards in the classic solitaire style, but unlike other games, you don't have to match the color order (red to black). Spider Solitaire Blue only features black cards. Here you will need to take into account the value of the cards themselves and fold the decks in the format: "7 by 8, 8 by 9, 9 by 10, etc.". If you have no options for a move, then click on the deck located in the lower right corner of the table and you will lay out one card on each of the columns. Thus, you will complicate the gameplay a little, but also add options for the move.
How to play?
The game is controlled with the mouse. Move the cursor over any deck and press the left mouse button to activate the automatic move. If you want to manually move a certain number of cards to the column you need, then move the cursor over the card, hold down the left mouse button and drag them to the desired location, then release the left mouse button.