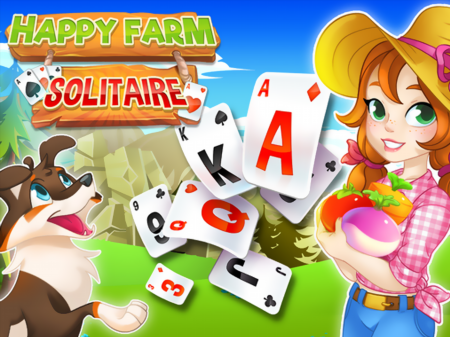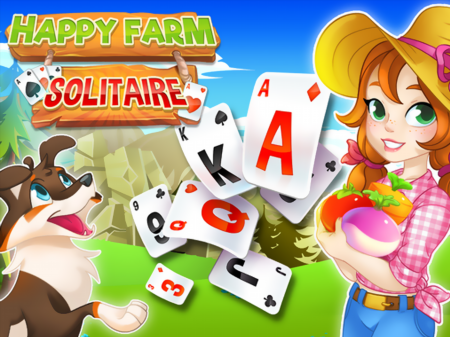 Several decades have passed since the adaptation of the popular card game "Solitaire" to the rails of game development, but it was the original of this legendary project that became the most popular and recognizable among all computer games of all time. Naturally, over the years, a huge number of similar projects have appeared on the market, each of which greatly pleases with its variety, new rules, bonus add-ons, or built-in mini-games that force the user to fulfill some additional requirements. And one of these projects is Happy Farm Solitaire, which quickly gained a stable audience, which prefers the classic Solitaire rules, but with a modern and fruity atmosphere in the design.
The game takes place on an interactive table on which a deck of cards is laid out. Your task is to find in this deck all the aces of four suits and put all the cards on them in increasing denomination, from deuce to king. But on the playing field, everything happens the other way around. For instance, a king is placed on an ace, a queen is placed on a king, a jack must be placed on a queen, and so on, up to a deuce. At the same time, cards with a periodic sequence of colors "red suit/black suit" can be stacked on the table. New cards are taken from the top, in a hidden deck that opens as needed.
How to play?
The game is controlled by the mouse. Move the cursor over the desired card and press the left mouse button. Double clicking on a card moves it to the corresponding option. Moreover, the movement of cards can be carried out by holding the left mouse button, followed by dragging them to one or another part of the table.