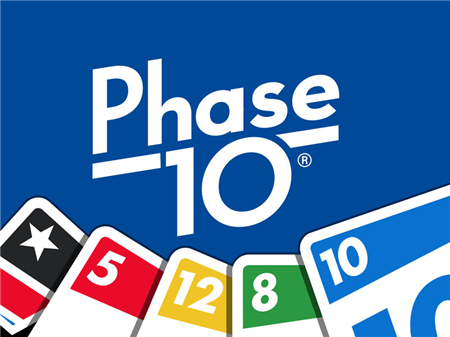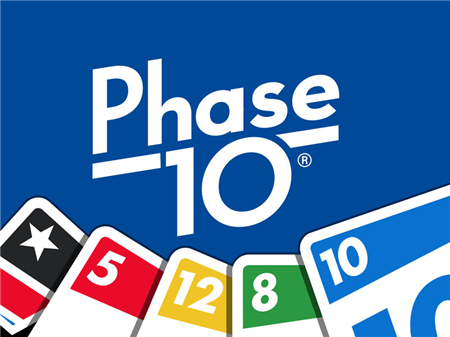 Phase 10 is a card game that will delight you with its simplicity and uniqueness. If you like card logic games, but do not want to get involved in multi-syllable strategies or millions of combinations, then this game will definitely be the best for you! Phase 10 is in great demand and is constantly increasing the number of players around the world. Immerse yourself in the world of an exciting game that requires minimal training.
You have the opportunity to sit at the table with these mastodons of the game in Phase. The essence of the game comes down to the need to collect a certain number of identical cards or different combinations. As soon as you collect the necessary combination - take it to the gaming table and get rid of the rest of cards you have in your hands. The winner is the one who collected the necessary list and discarded extra cards in the deck.
The gameplay is quite simple. You just need to pick up the hidden cards from the deck and hope that your hand will have the necessary number of identical cards to add the "three". If the system prompts you to collect more cards of the same face value, then look for them in the deck and hope for a bit of true game luck.
With each new level, the system will complicate your tasks, forcing you to collect more and more extraordinary combinations of cards. At the same time, simple combinations of alternating cards or identification cards will soon seem like baby talk to you. You will be forced to collect such polysyllabic combinations that all the previous tasks seem ridiculous and simple.
At the end of each level, you will have the opportunity to get rid of excess cards in favor of the enemy. If a card is found on your hand that the opponent lacks, add it to his collection and thereby earn more points.
The game can throw you bonus cards that are marked with unusual pictures. Such bonuses can help you to significantly advance. Some cards will allow you to replace any missing card in the deck, while others will make it possible for the player to skip a move. The game has a huge number of different combinations and features. The good news is that you do not have to immediately learn all the intricacies. The game itself will lead you to new opportunities and will systematically increase complexity.
How to play?
Game control is fully regulated by a graphical interface with which you can interact via the main organs of the mouse.