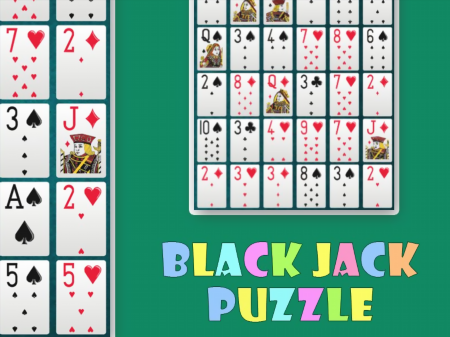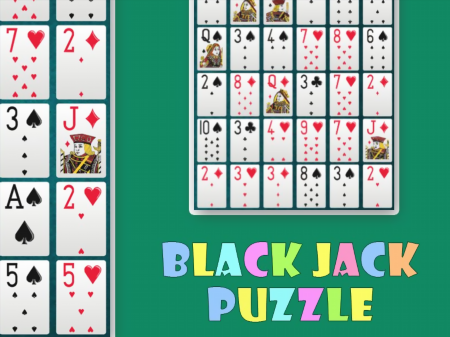 Card games have long been regulars in the computer gaming industry and it is worth noting that most of them are in very high demand, especially when it comes to games with classic rules. The Black Jack Puzzle is no exception. This is the case when the developer did not come up with some complicating elements of the game and reinvent the wheel. But at the same time, the game has several unique rules that are not found in a regular game, and it was they that became the very "icing on the cake" that attracted a large number of users on the Internet.
The game begins with the fact that you get to the shared gaming table, where you will face another player. The goal of the game is to select from the joint deck those cards that will score 21 points.
The counting rules are very simple - any card with a face value from 10 to the King is worth 10 points, and Ace - 11 points. All other "digital" cards correspond to their face value. You can select only those cards that are close to each other. If you find a combination that is 21 points, then all the selected cards disappear and others appear in their place. For all other bonus combinations, you will receive hints during the game.
The game lasts for the allotted amount of time, and if during the game you score more points than your opponent, then you will be assigned a new rank and you will face more experienced players.
How to play?
Game control is carried out by the mouse. Hold the left mouse button on a card and move the cursor towards another card. As you progress, the system shows you your nominal points. If you can find a combination of 21, the number will be highlighted in blue.