Four Colors World Tour Multiplayer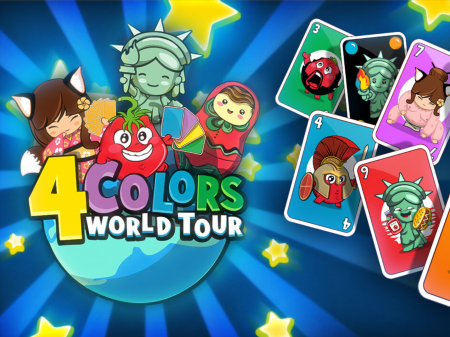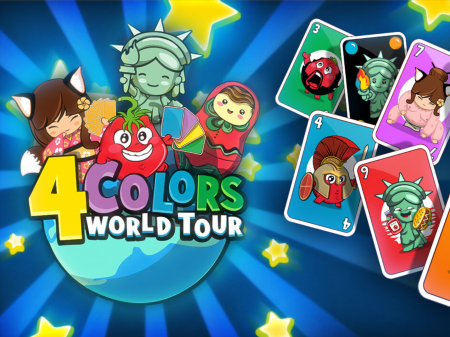 Four Colors World Tour Multiplayer
The presented project is a great example of how a popular card game can be adapted to any age audience. The Four Colors World Tour Multiplayer is an excellent example of a high-quality implementation of a modern project, which will be equally interesting for both a child and an adult. It is for this reason that the game has become one of the most popular in the world. But among other things, the project has become popular due to properly organized multiplayer, which will allow you to play with real players all around the world.
You are at a card table with several players. The essence of your game is very simple - you are dealt several game cards, which depict tomatoes on a background of various colors.
The goal of the game is to get rid of all the cards in your hand, but you can't just discard them. Each player takes turns and plays their card. Your task is to put your card of the same denomination or color on the current card. And if you have several cards of the same denomination in your hand, then you can lay them all out, if you wish.
There are several special cards in the game that cause certain actions. For example, putting a card on the table that obliges you to take two cards from your opponent will seriously complicate their task. In addition, you can simply force someone to skip a turn, or even reverse the turn order not clockwise, but counterclockwise. If it's your move, but you do not have the appropriate cards, you will have to take them from the deck until you have the opportunity to make your move. However, all this will greatly complicate your situation, because your main goal is to get rid of all the cards in your hand.
How to play?
Game controls are fully integrated into the graphical interface so that the game is controlled by the mouse. Direct the mouse cursor to the required component and press the left mouse button to activate it.