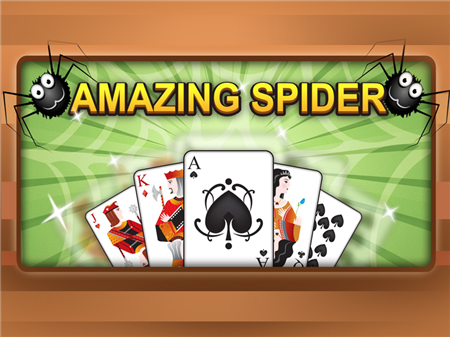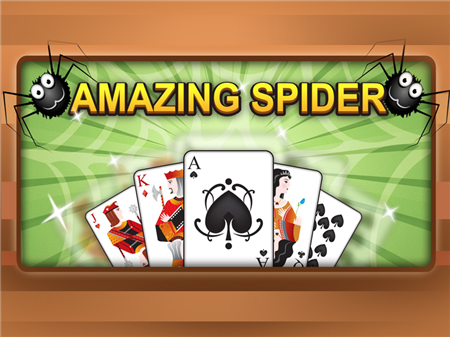 Amazing spider solitaire is an offshoot of perhaps the most famous and recognizable card game. Now you are looking at an exciting game, which, according to many famous people, is a good way to clear your head. The solitaire is addictive and each new game is not similar to the previous one, which is surprising, because it is a monotonous card game in which one person participates. Nevertheless - Amazing spider solitaire received a huge amount of positive reviews and shows a dynamically increasing demand among gamers.
The main feature of the Amazing spider solitaire is the ability to play alone. You do not need to look for rivals, you can start the game at any time and disassemble it piece by piece. The solitaire allows you to not just bustle about the same type of cards, but to solve real logical puzzles that will lead you to victory.
The essence of the game comes down to the phased folding of cards, a consistent face value. Only seven is placed on the eight, six on the seven, on the six, respectively, five and so on. The main goal of the game is the perfect collection of solitaire, which will allow you to get rid of all the cards on the playing field. A huge number of users who like to solve non-trivial tasks and who don't want to wait a long time for the opponent's turn in related card games respond very well to the game. It's a great way to briefly escape from everyday tasks and play an exciting game that will not leave anyone indifferent.
Amazing spider solitaire offers users three levels of difficulty, among which everyone has an opportunity to choose for themselves the most comfortable level. Enjoy all your favorite gameplay and set new game records.
How to play?
Game control is fully rendered in the graphical interface of the game. You can interact with any game elements via the main mouse controls. Card swapping is done by simple drag and drop, which is carried out by holding the left mouse button.
If you do not see the possibility of a move, then use the appropriate tooltip, which is marked with a light bulb icon at the bottom of the game space. If you accidentally made the wrong move, you can go back by clicking on the icon with the reversing arrow located next to the help icon.