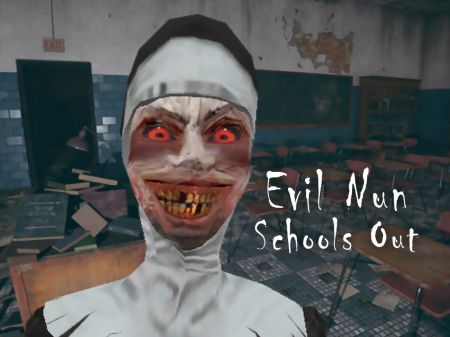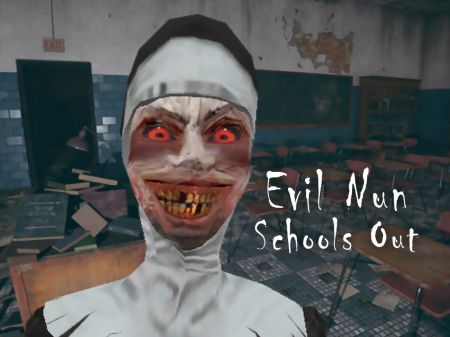 The presented game pleases with a high degree of detail, thoughtfulness, and a good atmosphere. Often, developers of online (browser) or mobile games do not aim to give the user all the necessary conditions for an interesting passage of the shooter. In this case, we are dealing with a real find/godsent, which will not only allow you to survive in a complex world full of monsters but also to empathize with your main character, for whom you play.
The Evil Nun Schools Evil Nun Schools Out received high marks from industry experts and became one of the most requested games in the segment. What is great about this project is that it combines a large number of different genre games, which is a real rarity for browser gaming. Are you ready to test yourself in difficult conditions? Then boldly launch the game and leave all your fears at the door!
You start the game in an abandoned school full of monsters and dangers. Your goal is to get out of the building alive, trying to survive with all possible efforts.
At the initial stage, your character will not have any weapons and it will be quite difficult to deal with monsters with your bare hands. Try to carefully inspect the various rooms, lockers, and other hiding places, looking for any things that can help you in your difficult and long adventure.
How to play?
The character is controlled using the classic WASD key block. Shooting is performed with the mouse: point the cursor at the target and press the left mouse button to attack. Interaction with various objects, incl. opening the doors is done by pressing the F button.