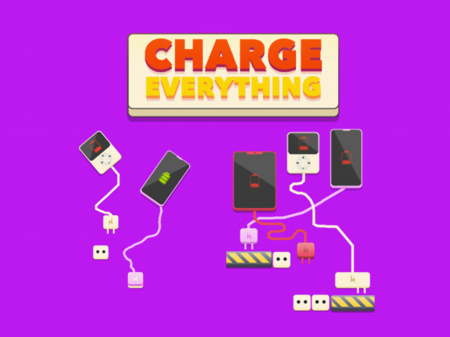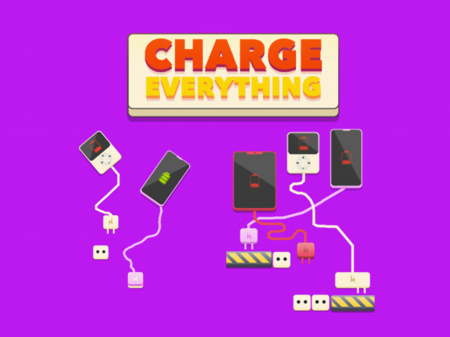 The presented game shows that the projects of the logical genre can be completely unique and unlike anything else. Charge Everything has garnered a lot of positive feedback online and has become a hit in the genre. This is the case when ordinary things can be played in a completely new light. This is an excellent choice for those who adore new format logic projects.
The action of the game takes place on a static game space, which contains several sockets and network cables of various electronic devices. Your task is to connect all the cords to the sockets as efficiently as possible and do it in such a way that there are enough sockets for all electrical appliances.
The complexity of the game lies in the fact that with each new level, access to sockets will be gradually limited and the task will become noticeably more difficult. Carefully consider in what order you will need to connect various devices and which sockets to choose for the main task.
How to play?
Electrical appliances are controlled via the mouse. Hover over the desired plug, hold down the left mouse button, and drag it towards the socket. As soon as you bring the plug to the desired outlet, then release the left mouse button. The level is considered passed when you successfully connect all electrical appliances.