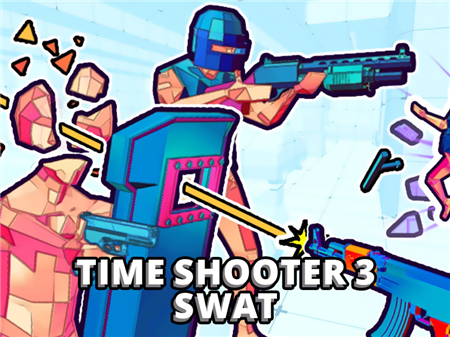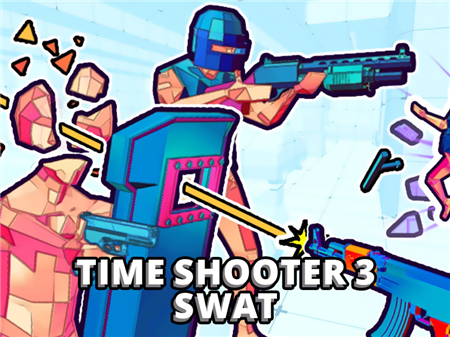 Games of the fighter or shooter format, in which the user manipulates time in every possible way, in the browser format are not something new and have long been very popular. The presented project is a vivid proof of this. In a short period of time, Time Shooter 3: SWAT has collected a large number of positive reviews from users and received the status of a popular hit, which collected several nominations at once in annual awards.
If you want to try something completely new and like to test reaction, planning, and tactics, then this project is definitely worth your attention!
You find yourself in a room that is teeming with your opponents, ready to kill you. The goal is to eliminate all enemies, find a way out of the room, save the hostages and get out of the building alive.
The task, although it sounds relatively simple, is not so easy to complete, but you have at your disposal what your enemies do not have - the ability to slow down time. The fact is that in your world, time only moves when you move. If you stop, everything around you will also stop. Enemies will not move, bullets will freeze in the air and you will be able to think carefully about your next steps, which will determine your actions.
In the room, you can find weapons that you can pick up. However, any weapon has a certain limit on attacks. When you use the full potential of a picked-up weapon - just throw it at the enemy and pick up a new one.
How to play?
The character is controlled in the classical way (ASDW key block + mouse). Shots, selection of weapons, and attacks are carried out by pressing the left mouse button.