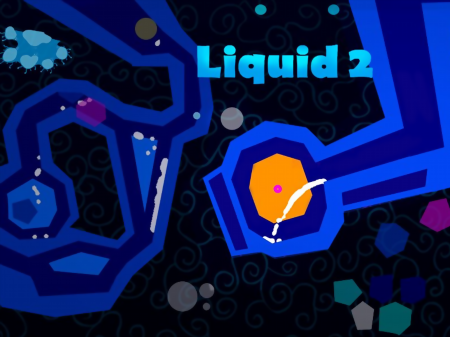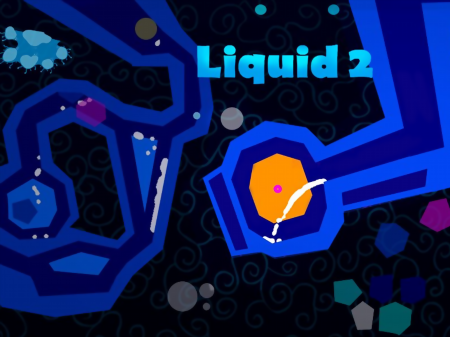 After the appearance of the first part, the developer immediately announced that they started the development of the Liquid 2. This is not surprising, because the first part received a huge amount of positive feedback and user requests to release several more games with similar game mechanics. The series became so popular that it was replenished with several more projects, but it was the second part that received the most rave reviews from profile specialists.
The project turned out to be not just in demand, it pleasantly surprised all users with its simplicity, interesting mechanics, and atmosphere. Try it and you will enjoy the beauty of the Liquid 2, which will immerse you in its magic for a long time of addictive gameplay.
Before you is a playing field, which is a variety of reservoirs of complex shapes. Inside these reservoirs is liquid, which is divided into a large number of drops. Your task is to move this liquid from one part of the tank to another and make sure that all the drops reach their destination.
With each new level, the tanks will become more and more difficult and traps, jumpers, as well as other objects that interfere with the movement of liquids, will appear in them.
How to play?
The tank is controlled by pressing A and D buttons. Tilt the object to one side, forcing the liquid to flow from one part to another.