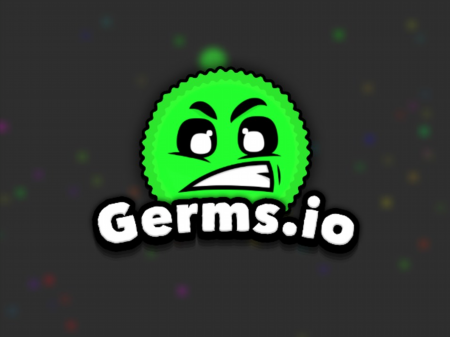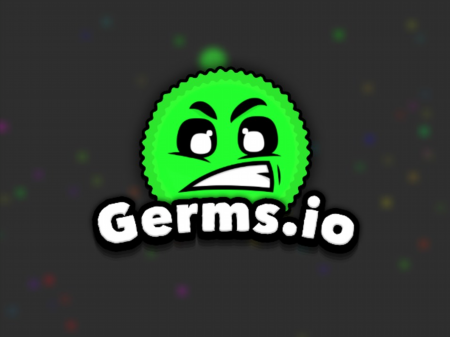 Germs.io is that rare case when you get a unique tool for total domination in your hands, but it is almost impossible to predict the course of the fight. A huge number of nuances, the ability of other players to make decisions quickly, and the banal factor of luck are the main delights of the game, which has fallen in love with thousands of players around the world.
You begin your expansion campaign by playing for a small ball that absorbs all the surrounding elements on the map. Fortunately, a tool for growth is more than enough. You will never lack points for absorption. With each new component eaten, your ball grows in size but becomes less agile. It is easy to assume that soon you will reach an enormous size and become as stationary as possible.
However, not everything is so simple. On the map, peculiar spikes are scattered that can divide your ball into many smaller balls, and with these particles, it is much easier to absorb new elements for growth. All separated components can be reduced to a single ball, which will increase in proportion to the material eaten.
In addition to you, a huge number of other people play on the map, each of whom wants to increase in size. However, the fastest way to build your own mass is to absorb another player's ball. The best way to do this is to catch the opponent in surprises and pick up the moment when he will be divided into a number of small components. So you can eat all the enemy particles with one big ball in several rounds.
The games are extremely dynamic and can not be delayed. If you want to achieve success quickly and as efficiently as possible, then you need to act sharply and make decisions with lightning speed. Remember, you always have the opportunity to retreat. If you understand that the opponent ate most of your divided balls, then try to escape from it with any part of even small balls.
Many players specifically force opponents to stray into several large balls, eating which they instantly increase several times. Do not forget that any ball increases in proportion to the number of absorbed volumes. In this case, you can only absorb objects that are smaller than your ball.
How to play?
The ball is controlled by the organs of the mouse. Point with the cursor the direction of movement and combine the balls by bringing them together at one point. The description of the game only sounds complicated. In fact, germs.io is a simple and addictive survival game that will captivate you for long hours of a stunning gameplay.