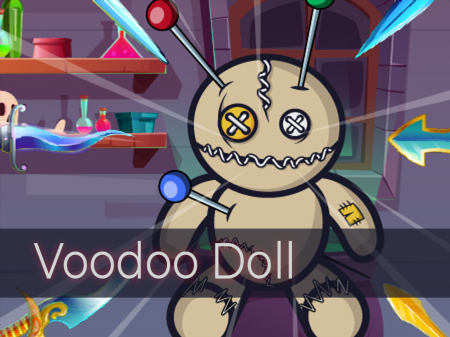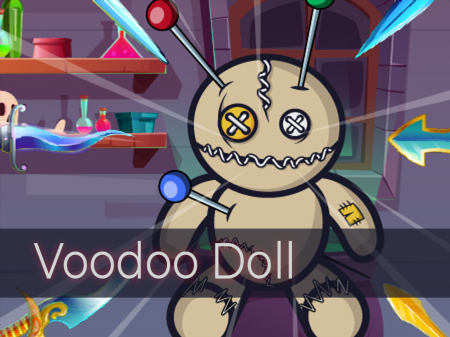 If you consider yourself to be a fan of modern clickers, then Voodoo Doll will definitely appeal to you. Despite its extreme simplicity, the project received a huge number of positive reviews and became one of the most popular in the genre. At the same time, the dynamics of growth in the number of users is gradually increasing, which happens extremely rarely with this kind of game.
Voodoo Doll is an excellent example of how you can literally disconnect from the outside world and plunge into a completely different atmosphere for 10-15 minutes. Do you like to click quickly and collect a large number of bonuses from your actions? Then we take needles and begin to plant the long-suffering voodoo doll with them, which for some reason did not please you, but history is silent about this.
The project is a dynamic clicker in which you will need to inflict a certain amount of damage to the doll. The damage scale is displayed at the bottom of the screen and you need to completely fill this scale with your actions. To do this, you can use several different weapons, each of which deals with a specific type of damage. Choose only what is most convenient for you and, possibly, fun.
To unlock a new type of weapon, you will have to spend a considerable amount of money that is obtained when the doll is destroyed. However, the more expensive your weapon is, the faster the procedure for destroying the doll is.
How to play?
As can be understood from the name of the genre, all interactions with the doll are made via the mouse. Move the cursor over the doll and quickly click on the left mouse button. Some types of weapons require a long press of the left mouse button, but the essence of the controls and the game does not change.