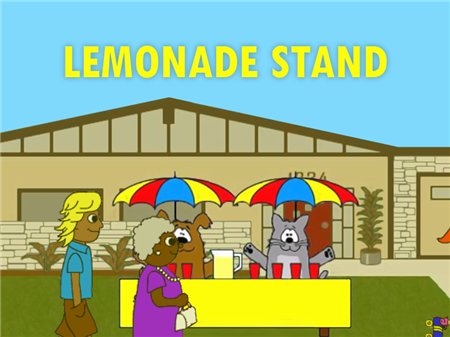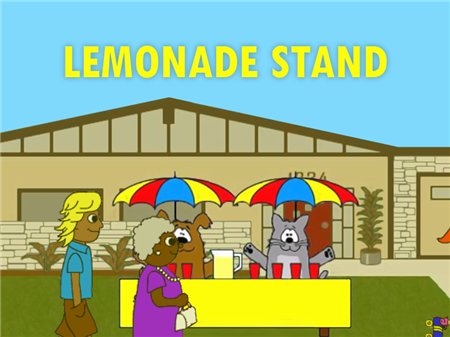 Despite the visual simplicity, Lemonade Stand is a fairly serious economic simulator that will teach you how to properly manage resources and sell products to the target audience in a quality manner. You will have to not only create a quality product but guess the wishes of customers. This is the only way to become a real sales guru and earn the maximum amount of money.
You open the point of sale of lemonade in a reasonably crowded place. However, if everything was so simple, then the game would not be so interesting and popular. You have to not just sell the finished product, but create it from individual ingredients every day. Among other things, some of the components you will have to buy daily, while others you can stock up for the entire duration of the shopping season.
By the way, you can choose the distance at which you will sell lemonade. We recommend starting with 7 days to quickly get acquainted with the basic mechanics of the game and the behavior of potential customers. And when you understand what and where to add, you can increase the duration of the campaign.
To sell lemonade, you will need to properly dilute lemon, sugar, and ice. Be sure to buy paper cups and carefully monitor your stocks. The weather plays an important role. If the forecast promises a hot day, then take care of enough ice. If your customers are eager to cool down a bit, then try a different ratio of components.
Every day, the system will indicate to you the degree of satisfaction of your customers and the degree of increased popularity. The higher these rates, the more customers will visit you the next day. Consider not only the quality of the drink but also its cost. Some buyers will be happy with everything except the price factor. And you risk permanently losing this customer, and this will certainly affect the level of your popularity.
How to play?
The game is fully regulated via a graphical interface, the interaction with which is carried out using the main mouse controls. Carefully monitor the current rates of purchased ingredients before the start of each new day of sales. In the lower right corner of the screen, the current weather forecast is marked, according to which you can plan for the day. Purchases are made at the store.