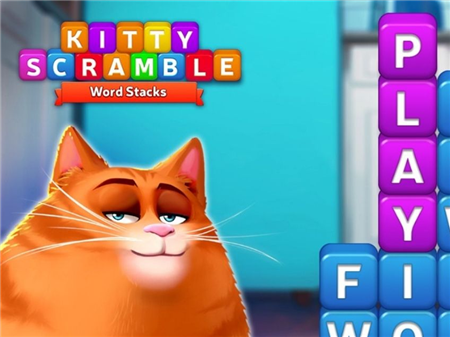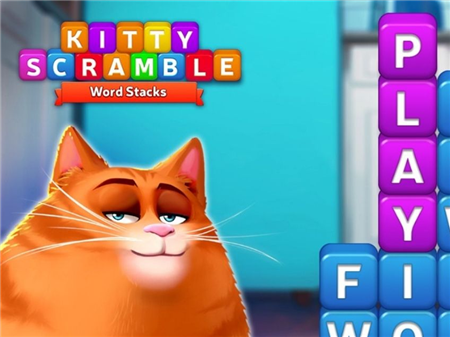 The presented project is a striking game in the genre of logic ones, in which the user is invited to show their attention, logic, and intellectual skills. The project has received the highest ratings from users and boasts a steadily growing online, which has not lost its momentum over the past year. All this speaks of the high-quality implementation of the game, which received the status of the hit of the season. If you want to escape from the everyday hustle and bustle and play an analog of everyone's favorite cat, then Kitty Scramble is worth your close attention!
The game offers you a whole scattering of randomly placed letters in which you need to find encrypted words. The mechanics of the game are quite remarkable - if you select a word of several letters, then the solved word will disappear from the playing field, and adjacent letters will be attracted to the vacant space, forming new combinations of words.
What is great about the game is that with each new level the complexity of the project increases significantly, which gives the game a special zest. Among other things, sometimes the system will force you to find not randomly generated words, but certain phrases. For completing such tasks, you will receive an increased number of points.
How to play?
All controls are adjusted with the mouse. Move the cursor over the letters, press the left mouse button, and move the cursor along all the letters that you need to open. As soon as you find a certain number of words, complete a fixed task, or find all the words encrypted in the field, then the level will be considered passed.