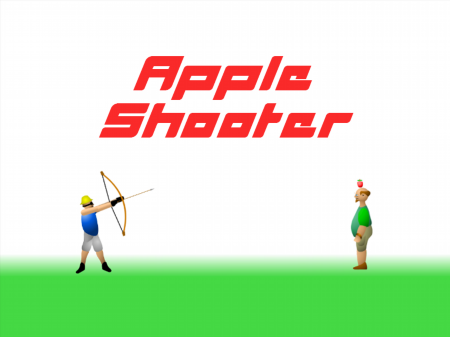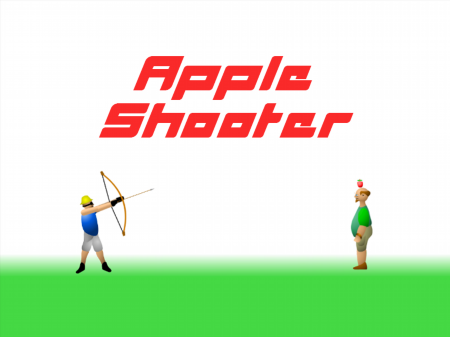 There is a very noticeable trend in the modern gaming industry - to create the most simple, in terms of graphic design, games, but with exciting gameplay. It is worth noting that this trend was also lured away by the browser platform, which is replete with a large number of interesting projects built according to this logic.
Apple Shooter is one of the most requested and visited offers from developers. Here you will have to show a serious level of accuracy and good coordination of movements. If you have long wanted to try yourself in the role of a very skillful archer, then we strongly recommend that you try yourself in Apple Shooter.
You control an archer who must hit the apple with a well-aimed shot. The difficulty of the game lies in the fact that this apple is on your friend's head and is it worth it to say that you cannot lose in any way?
In fact, you can safely miss your target, but in no case do not hit your friend. As soon as you skillfully cope with the task at the first level, the game will offer you to go to the second, where the distance to the target will be greater, which means the task will become much more difficult.
With each new level, the gameplay will become more difficult, which will lead to the fact that the game will become more and more fun. If you hit a man with an apple on his head, then you will have to start the whole gameplay from the very beginning.
How to play?
Controls and archery are controlled with the mouse. Move the cursor to the desired height of the shot and hold down the left mouse button. The power of the shot is determined by how long you hold down the mouse button.