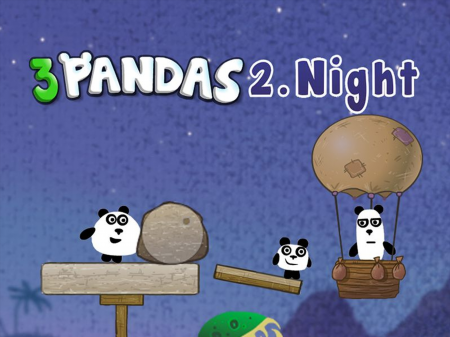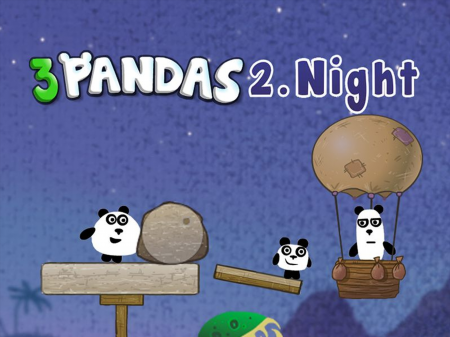 Among a large number of logic games where the user is offered a kind of logic game in which they must control the main character performing a series of tasks, the 3 Pandas 2. Night occupies a special place. The fact is that here you will have to interact with three heroes at once, each of which has their own characteristic qualities. Only by correctly distributing the skills and capabilities of all pandas will you be able to complete the game. Ready to test your logic? Then boldly launch the game and start playing.
The game begins with a short story about how pandas sailed to an inhabited island populated with aborigines who drove out cute little animals. As a result of the escape, the pandas ended up in a completely unfamiliar area, from which you will need to find a way out.
The game has a huge number of traps and various quests. For instance, already at the second location, the game will offer you to find a way to get to the finishing mark, which is high. To do this, you will need to throw the smallest panda to the upper level and then jump with all three bears to the desired point. There are a lot of similar tasks in the game.
How to play?
The game is controlled with the mouse. Direct the mouse cursor to the required element, trap, or character and press the left mouse button to activate a certain interaction with one or another object in the game.