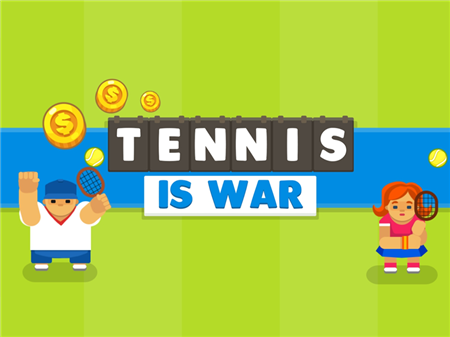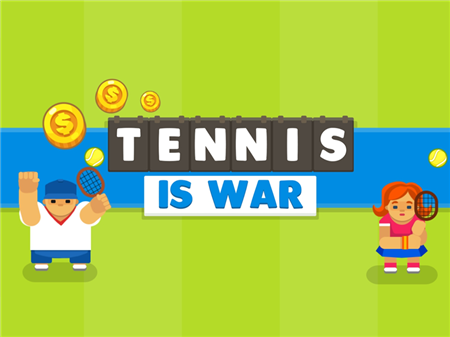 For those who consider tennis an easy sport, try playing Tennis Is War and you will understand how much you have always been mistaken. The project was created as something very simple, light, and kind, but in fact, it turned out to be a complete display of the name of the game, where the tennis court really became a place of hostilities with a racket in hand.
The project received high ratings from users and specialized media, which as a result led to the emergence of new users, which made the game one of the recognized hits of the current season. Are you ready to try your hand at an incredibly intense duel? Then step onto the court and concentrate on winning!
You control a tennis player and at first glance, everything looks like a regular match. However, the essence of the game in this project boils down to the fact that if you miss at least one serve, then you lose. There are no sets, no two-point advantage, no second chances, and no more games. Everything is very strict, difficult, but extremely fun.
The feeds are made in turn. As part of each serve, you will need to be in time to the place where the ball is flying in order to hit it back and make your racket hit. Each new blow fills your power bar with the corresponding column, and when it is full, then you make a crushing blow in the indicated direction. It is important to choose the right trajectory of the ball, because if you make a mistake in the calculations, then the serve will go out-of-bounds, and you will lose.
How to play?
You can interact with the character via the mouse. Press in a certain direction with the left mouse button and the player will move to the selected area. No impact is required. Everything happens automatically.