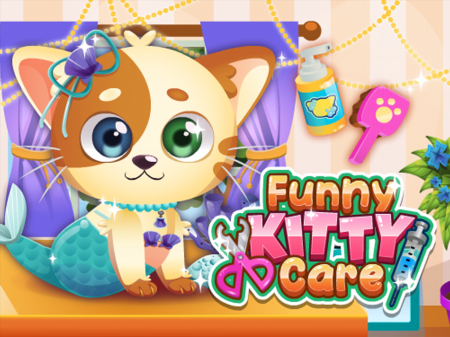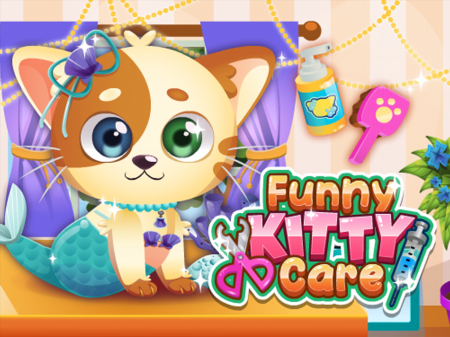 Games where users are invited to take care of various animals, choose outfits for them, treat them, etc. are in very high demand. It is worth noting that this genre originates from projects in which players were simply asked to choose an outfit for the main character, and a little later it grew into a full-fledged genre.
The Funny Kitty Care is one of the most popular projects of this genre, where you have to take care of a kitten and, unlike the vast majority of alternative games, here you will not only have to blindly follow the instructions on the screen but also solve some tasks on your own.
The project received high marks from experienced specialists and became very popular among users. A great way to captivate a child with a new interactive game that will not only keep them busy for a while but also allow the baby to develop.
The game begins with the fact that a kitten thrown on the street gets to you. First of all, you will need to wash it of dirt and trim the claws. A little later, you will need to cure them of numerous diseases and patch up wounds. The game will even allow you to perform small operations to extract sweets and other sweets from the kitten's stomach that should not be given to animals. Well, after your pet recovers, you will need to choose an outfit for them.
How to play?
The game is controlled via the mouse. Hover over any component or menu item, press the left mouse button to activate it, and enjoy the gameplay.