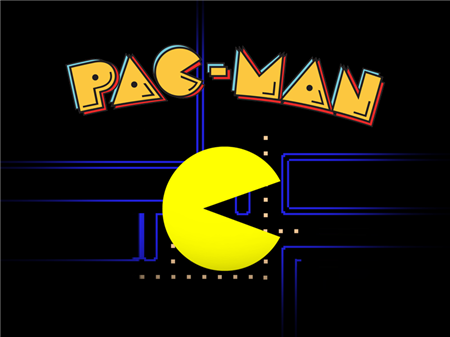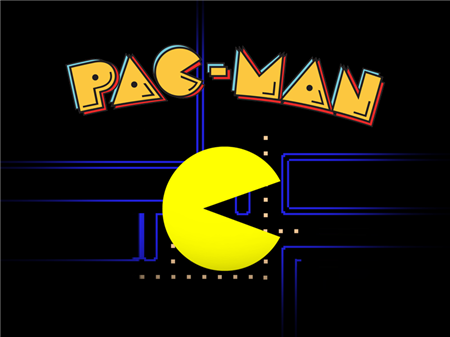 It is a good old classic, which became one of the initial stages that opened the door to the world of modern computer gaming. Pac Man at the dawn of the last century was one of the most popular, recognizable and exciting games on the planet. Numerous gamers and specialized publications tirelessly praised the developers for the witty gameplay that haunted everyone and almost all the gamers were satisfied with. People could disappear for hours in the gaming rooms, where the machines with the game were the subject of every child's desire. How many records were set and how many attempts were made to break these records. Today you have an opportunity to join this eternal struggle and play a game that has become part of the gold fund of video games of all time.
It is difficult to find someone who does not know Pac-Man's rules. However, if for some reason you are faced with the game for the first time, then - the main character is in front of you, who runs along the corridors, eats points and tries in every possible way to avoid contact with monsters who randomly move around the map and try to catch our Pac-Man. If the monsters manage to press you to the corner, then you will lose a life. The game ends when the entire supply of lives is exhausted. And do not be fooled by the fact that you will never be caught. It was not for nothing that we wrote not "if," but when.
However, not everything is so simple. Your hero has the opportunity for a short period of time to turn from prey into a hunter. To do this, it is enough to eat a large point, which stands out against the background of everyone else. When you eat it all the monsters for a short period of time will change color to blue and this means that you can hunt them. Just eat enemies, earn points, and get closer to a brilliant victory.
Your main task is to eat all the points that are scattered throughout the level. At the same time, it is important to try not to lose the supply of lives that you had at the beginning of the level. Take this seriously, as at further levels you will miss out on extra supplies of lives. Try different tactics, from moving quickly along corridors to waiting tactics. Enjoy the classic gameplay and set new records.
How to play?
The control of the hero is very simple and is regulated by the navigation buttons on the keyboard. Indicate with arrows the direction of movement of the hero. No additional actions are required and the game does not use any other buttons.