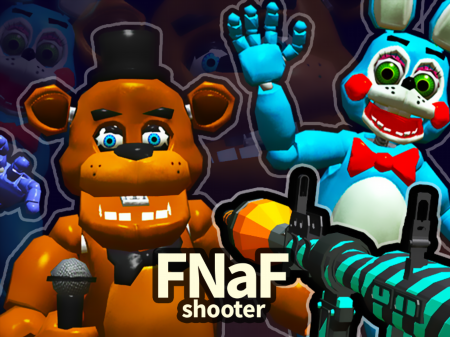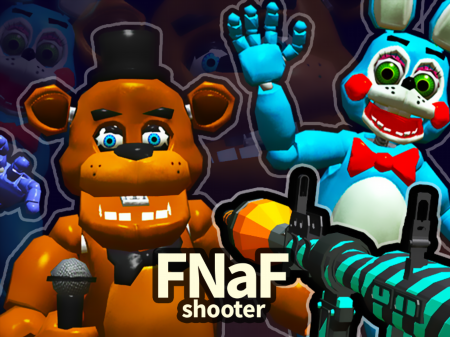 Shooters have always been in special demand among the largest number of users. For many years, RPG games, in which players are invited to shoot enemies, were considered exclusively PC projects. However, technology does not stand still, and recently, numerous developers have begun to adapt such games to both mobile and browser platforms. Do you want to shoot with plenty of different weapons without downloading the game? Then the FNaF Shooter is definitely your choice!
The FNaF Shooter is a classic atmospheric shooter where you can monitor potential targets and shoot them without limits. Get rid of all the enemies on the map, earn money for frags, defend levels, buy new weapons and dominate the map.
The location of enemies can be tracked on the mini-map, which is located in the upper left corner. Don't forget that your ammo is limited. Carefully monitor the state of inventory and health. Defeat enemies and become a mob storm.
How to play?
Game controls are classic for all computer shooters. Movement is controlled by the WASD key block. The shots are controlled by the mouse. Move the cursor to the desired point and press the left mouse button to shoot.