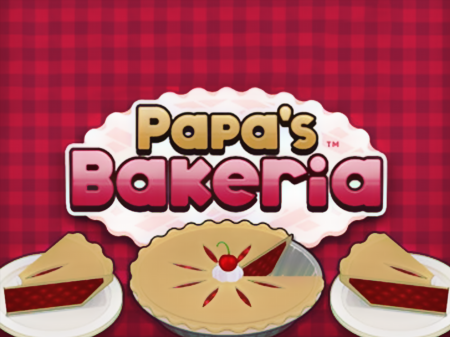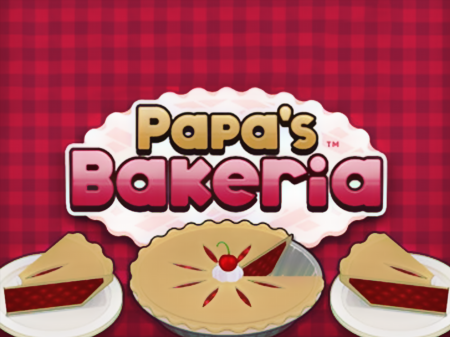 Take unique orders for perfect pies;
Get started to prepare the dishes, following the various recipe details;
Put the cake into the oven and carefully watch time of its preparation;
Make dessert, according to the order details;
Give out the order and take the next!
The series of exciting and popular games about the chain of restaurants of Papa Louie has added a new game, where your character faces certain problems in search of work. Finding a great place and sending a CV to the employer, our hero receives an approving response from the employer, and a job offer to come to another city for going to work. Things are packed, hopes and plans for the future are inspiring, and there is a long road ahead that entails incredible adventures.
Upon arrival in another city, the character is in the appointed shopping and entertainment center, where he discovers that the above-mentioned place of work is closed and new staff no longer needs. Our hero was disappointed, and then sad, because he came to a distant land for work and eventually got is nothing. He was left with a broken hope. This story could end in a sad way, but kind and sensitive Papa Louie became a casual witness to the grief of our character. He offers you a place to work in his new restaurant Papa's Bakeria, where you have to try yourself in the role of excellent baker. What are you left with? Of course, try to take up the challenge. We put on an apron of the master of culinary, and we start to get attention of visitors.
The first steps to the Olympus of culinary delights
After a short training, you start to serve new visitors. Be extremely careful to each of them, because the real success of your work depends on the level of satisfaction of each new customer. The better you do your job, the more people will want to come back for your great pies. And this is the most important measure of the success of any restaurant of this type.
The cooking is also extremely exciting and never easy. You need to monitor every aspect and all the processes at the same time, from the level of preparation of the dough to a certain amount of filling substance in each of the pies. Remember that every customer has its own unique preferences that should be exactly followed. As much as you would like to decorate the cake with additional ingredients, follow the exact order details, otherwise there is a risk of getting a low rating, which entails a rating drop of Papa's Bakeria.
Among other things, do not forget that the low rating not only affects the rating of your restaurant, but also directly affects the number of tips that is also very important aspect. Remember - you are here to earn money and clearly follow the final goal.
You will master your baking technique with each new order, and the level of cooking of your cakes will steadily go up. In the end, every new morning you will find in your restaurant more and more people. And all of them will want to join the popular movement of fans of excellent sweet cakes that you cook with love and a special passion to your work.
The rest time and exciting mini-games
There is always a place to have a rest in every career. And these two factors are always tightly dependent on each other. After each difficult working day, go to do various interesting quests, participate in exciting tests, shoot at targets or collect a burger from falling ingredients. Spend time as exciting as possible and win valuable prizes. You can win a huge number of useful things, starting from the increase to the tip and ending with unique outfits that will please the eye of your visitors.
After a few exciting games and entertainment, start a new working day in that you will have to wait for new tests, new customers, new pies and new ingredients. By the way, each new day will bring you new challenges and will complicate your tasks. However, you will become a professional very soon. You will seem to do back-breaking labor in the early days of the work, but in a week the same tasks will seem insignificant to you that you will automatically do. The most complex recipes of exquisite pies will always be waiting for you ahead.
Go from an inexperienced beginner, who came to get a job in another place and occasionally started to work in the kitchen of a popular restaurant, to the real legend of the city from the restaurant with the best pies in the district. Improve your skills, develop recipes, surprise customers and attract a whole new audience in Papa's Bakeria. In the end, you will get the opportunity to become the best of the best and perhaps surpass Papa Louie, who at one time gave you a very timely help! Good luck in this difficult but incredibly exciting way! Let's get started the preparation of pies!