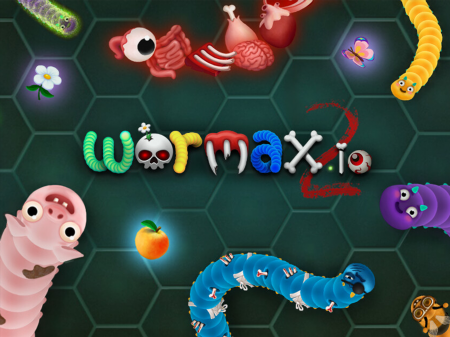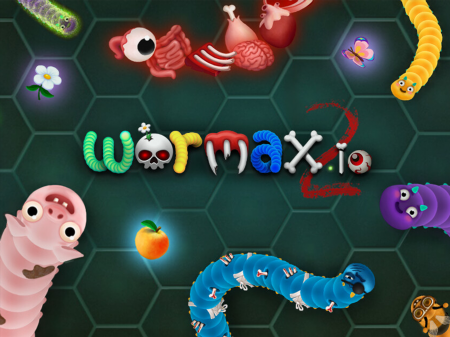 The presented project is one of the brightest and most popular representatives of the snake games segment. The project has received a huge amount of positive feedback from users and has become one of the most popular in its own genre. This is that very case when you can safely get into the game for 10 minutes and relax a lot. It's a great way to switch from everyday worries and enjoy the vivid gameplay together with players from all over the world. Are you ready to show everyone who is the boss in these flower meadows? Then dare to play and start your leisurely path to domination!
You control a bright character who crawls across the field non-stop and eats everything that comes his way. With each ingredient eaten, your character becomes noticeably larger. Your task is to eat as many nutritious flowers and fruits as possible, but the most important thing is not to try to eat other players.
The fact is that as soon as you touch the body of another worm, you will immediately lose one supply of life points. For you, the game will end the moment you touch another player and you will no longer have a reserve of lives. This indicator is marked in the upper left screen as a stylized heart. It is important to remember that, unlike other games in the genre, you can touch your own body and you will have absolutely nothing. But you can eliminate opponents by substituting your body for their course. Many players build their game strategies on this.
How to play?
The easiest way to control the character is with the mouse. Move the cursor in the direction where you wish to direct the worm. If you want to accelerate for a short time, then hold down the left mouse button. In this case, your character will glow for the time of acceleration.