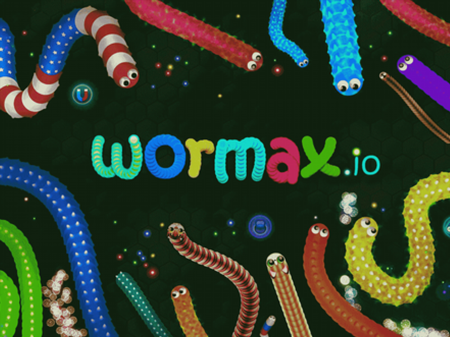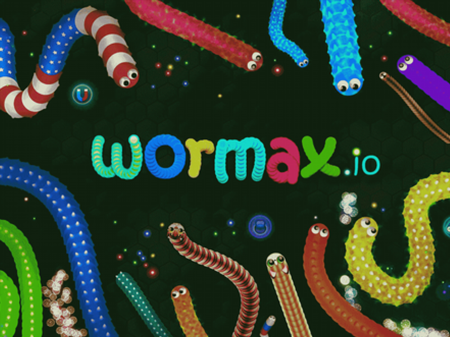 An analog of the good old "Snake", which is loved by millions of users around the world. The essence of the game is to collect edible points, which are strewn with a huge game map. The more your worm eats, the larger it becomes. However, this is not the whole highlight of the game. The fact is that simultaneously with you on the map there are countless real players, each of whom also hunts for the desired edible "points" and strives to add in size.
What is noteworthy — any contact between two worms is doomed to failure for the one who made this contact. If you touch the face of any rival, you immediately die and break up into a huge amount of edible elements. And if you are touched, then you have a huge number of edible elements that were eaten by an opponent for the entire previous game session.
It is important to remember that size differences do not provide immunity from death. Therefore, no matter how big and well-fed your worm is, do not attack anyone and try to avoid unnecessary contact with opponents. The larger you are in size, the greater the responsibility and risk. Smaller players can provoke you to unnecessary movements and come to destroy. Remember, you can also control the crowd and make people make mistakes.
In the end, you will come to the philosophy of "eat calmly and grow slowly." And then you will begin to reach tremendous proportions. Shift the best world players from leading positions and show everyone what a real, colorful, and bright monster is that can eat food and rivals on an industrial scale.
How to play?
The worm can be controlled either by a mouse or by a keyboard. The most convenient is the combined method, which involves pointing with the mouse cursor, and active actions are carried out on the keyboard.
The worm has 3 special buttons, each of which gives a certain advantage. However, it is worth remembering that each of the bonuses is activated only when various conditions are met. For example, the "Q" button activates the acceleration of the character, which allows you to quickly change position and replay the opponent. And the "W" button will allow you to instantly stop, which can also upset the balance of the positional game in your favor. If you want to activate superpower, then the "E" key is responsible for it, however, such a function is activated only if certain game items are available that can be purchased in the store or found on the map.