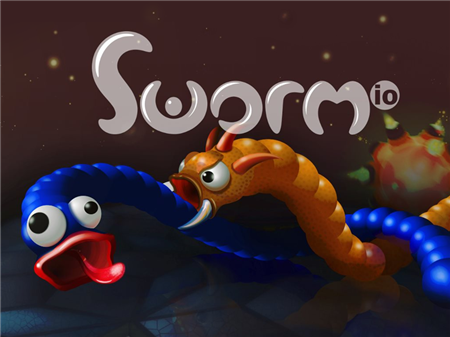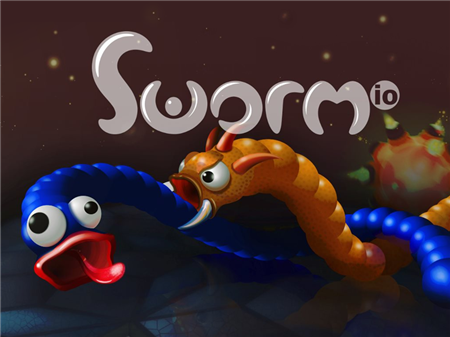 Sworm.io is rightfully recognized as one of the most beautiful and detailed games from the cult series "Snake". The game has received great recognition from users and laudatory reviews of specialized gaming media. This is the case when you can relax and escape from the daily routine by playing a couple of games in your favorite snake.
You control a cute worm that must collect numerous resources, bugs, and other edible elements on the map. With each component eaten, your character grows in size and significantly increases in length. Unlike the classic game of the genre - you can touch your own body, but in no case touch the enemy bugs!
On the map, there are not only edible components that will allow you to gain weight, but also numerous bonuses. Among them, there is a very remarkable bonus that allows you to spawn your clone. It will move in close proximity to your main character and involuntarily eat various edible components. If you are killed, then you will not end the game, but switch to controlling this clone, which now becomes your main character.
As you already understood, any contact on your initiative with an enemy worm promises you the loss of your worm. If you did not pick up a certain bonus in time, which gives you an additional (controlled worm), then you will instantly lose. If somewhere on the map your reduced double wanders, then you continue the game with the current number of points and get a chance to occupy high positions in the final table. Do not ignore the ability to pick up bonuses!
In order to defeat the enemy, you will need to substitute your own body so that the opponent touches you on your own. To do this, choose the most convenient tactics and try to skillfully outsmart your opponents. Someone prefers a forced attack to the enemy, someone plays a long "dance" with the enemy, forcing him to make a mistake. Choose your style of play and defeat everyone in a row.
How to play?
The developer made control of the main organs of the mouse, where the direction of movement is indicated with the cursor. Also, control is duplicated on a combination of ASDW buttons, so you will have a wide selection of options for controlling your character.