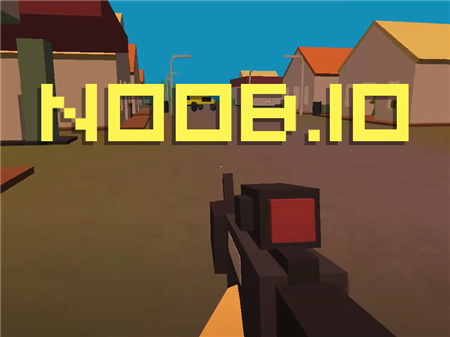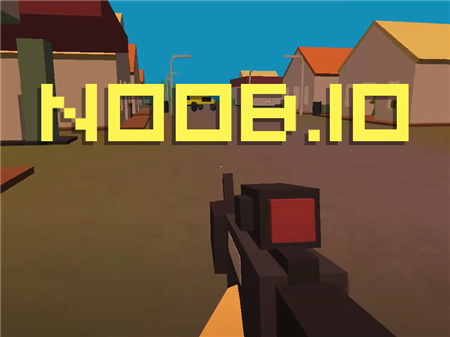 You have an interesting confrontation with other players on the map, which pleases with a huge number of surprises. Get ready for endless shootings and for dynamic events that will not leave you indifferent.
Noob.io is a mixture of Minecraft-inspired square graphics and fun shootouts that we all love in the many CS games. You start the adventure with bare hands and the primary task will be to find the right weapon. Of course, if you are a fan of breaking into crowds of enemies with a two-handed ax, then you will find a suitable offer, but if you prefer more remote confrontations, then look for weapons of the corresponding class.
Fortunately, the choice of weapons in the game is surprisingly high and you don't have to look for exactly what you like for a long time. Try completely different classes of firearms of persuasion tools and choose what suits you best for the style of the game.
As in any other game of this genre, it is extremely important here to be at the top of the standings on the kill. Chase opponents or wait for them somewhere in a nice dark corner. Reach your own goal by any means and constantly adapt to the realities of the current situation. Remember - mindlessly firing in all directions is far from always effective. Such a strategy will bring you nothing but an empty clip and missing cartridges. However, in the game, you can find a huge number of places where you can replenish your supplies of rifle quillworts.
As for direct confrontations with the players, then you have to not only shoot accurately but also to navigate the terrain. The game is highly dynamic and if you show the proper dexterity, then you can get lost very easily in numerous adjacent buildings. Similarly, you have to comb through a large number of shelters in search of frags. However, most players prefer not to sit around waiting for opponents. Here, both the move on the map and the active game are held in high esteem.
How to play?
Character control is completely copied from the vast majority of modern shooters. The movement of the character is carried out using the ASDW buttons, and shots are taken out to the main organs of the mouse. Any interaction in the game is carried out by pressing the F button. All other specifications are governed by the graphical interface of the game.