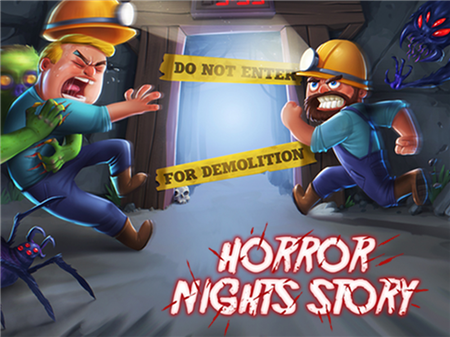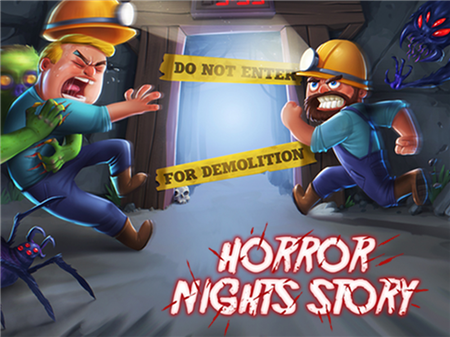 Horror nights story is not just another browser-based game, which is not much different from dozens of related projects. This is a real horror, which stands out by its game control and storyline among all the main competitors. You will have to plunge into an incredibly atmospheric story that will scare you to the marrow of your bones and make you afraid.
But seriously, the Horror nights story is a wonderful modern project from developers who paid attention not only to the gaming component but also to good musical accompaniment. All this adds points to the asset of a terrifying plot and creates an incredible atmosphere in the game. Ready to try to survive in a harsh and gloomy dungeon? Then pick up a pickaxe and get down to your immediate duties!
You control a character who in every possible way must resist the various monsters of the dungeon and make his way to freedom. At your disposal are the basic tools of any miner: pickaxe, dynamite, and several other auxiliary things that, as a bonus, help maintain a high level of survival.
Your first task will be to lay the charger in the mine, to break through a thick layer of soil and move closer to the exit. And for this, you need to hollow out a serious depression in the wall, lay an explosive package, and go to a safe distance. It is worth remembering that you will need to look at the tunnels from time to time, from where monsters can crawl out and seriously scare you. This should not be allowed, so look carefully at the places where the monsters may accumulate and scare them so that they do not frighten you. If you miss a moment with unwanted guests, then some monster will jump out from around the corner and you will lose.
The game will prompt which of the locations at the moment requires increased attention. As soon as the notification icon is yellow, we recommend that you go to this location and solve the problem with the difficulty. Maybe there will be a monster, or maybe you need to activate the special extractor hood to get some air. Be that as it may - carefully monitor all the activities of the game and try not to make serious mistakes.
How to play?
All controls are integrated into the graphical interface of the game and are regulated exclusively via the main organs of the mouse. You can interact with any objects by pointing the cursor and clicking the left mouse button.