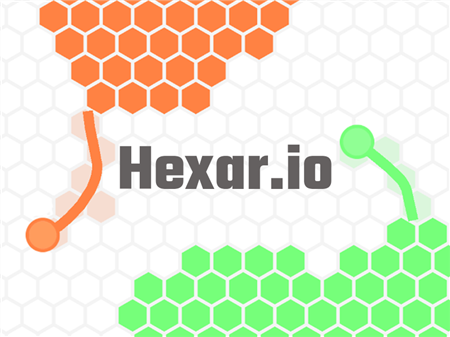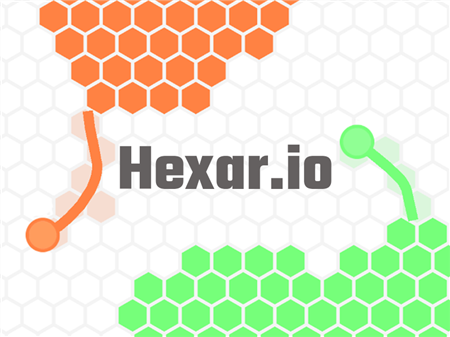 One of the most exciting games in the series, which has a number of features that make it incredibly interesting. A vivid proof of this is the huge number of players who constantly compete with each other over the territory. Every month the number of players in Hexar.io is constantly growing and this puts everything in its place.
You control a dynamic object, which, as you move, leaves a trail of a certain color. Your goal is to capture as many territories as possible and repaint them in your color. This can only be achieved by designating new possessions through simple demarcation.
The mechanics of the game are extremely simple - you move around the map, leaving behind a line painted in your color. If you touch your line, you lose. The line needs to be started and closed only within the territory you have already designated. Thus, the end of any mini-journey on the map brings you new territory. As soon as you close the figure, all the territories that remained in the inner radius of the drawn figure will become yours. The more territories you have, the more game points. Capture the maximum area of ​​the map and become a real monopolist in this bright and dynamic world.
Together with you, several real players play on the map, each of whom also strives for total domination and comprehensive expansion. Remember - your territory is very easy to capture. There are no restrictions on capturing alien or neutral areas in the game. From whose possessions you are operating, absolutely nothing will change, so act boldly!
There is an opportunity to punish the offender who laid eyes on your "lands". Wait for the moment when the enemy moves away enough distance from his "house" and leaves a fairly long line behind him, then attack her. If you touch the open line of the enemy, then he immediately leaves the game.
Bonuses randomly appear on the map, which allows you to move with a temporary acceleration of up to 150% of the original value. This will allow you to quickly regroup or quickly enough to occupy a larger number of territories. Among other things, this can give you the opportunity to unexpectedly attack an enemy who did not count on your acceleration.
How to play?
Game control is done either with the mouse organs or with the ASDW buttons. No additional keys or special features are provided in the game. Enjoy measured capture of territories and become the best player on the map.