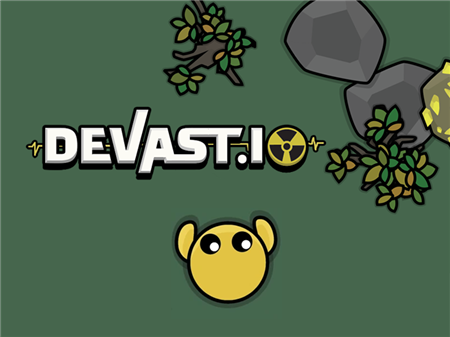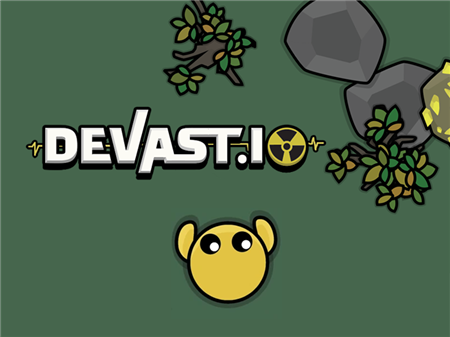 Devast.io is a multiplayer game that immerses you in a dangerous world full of various monsters, trials, and adventures. And in this world, you have to not only survive but to repulse anyone who wants to get rid of you for any reason. In other words - roll up your sleeves, there is a lot of work to be done!
You control a character who has natural needs (food, water, heat) and is not at all ready to die. Around you is a huge number of different resources in the form of trees, stones, and various minerals. Collect everything that you see fit and create weapons, tools in order to facilitate the process of survival.
Your game strategy can be built on completely different blueprints, but until you reach a certain level of development, or provide yourself with more or less safe shelter, your threat can overtake you from everywhere. This will require extracting a lot of resources, creating various tools for more efficient extraction of these resources, making new types of weapons, and building impregnable castles.
The game offers incredibly wide possibilities of crafting. This is not a story about the fact that you are given a very limited list of things to create. Here you are free to choose what you want and move in the direction of development that is most convenient for you.
Devast.io allows you to rarely interact with other players. You will all be close to each other. However, aggressive monsters that are especially active at night, and a large number of different difficulties will not allow you to impressively fight. More precisely, you can become a very aggressive neighbor, but does it make sense if you and other players are full of common enemies? You can try to work in a team and destroy monsters together. However, the best way to act in the game is solely your choice, which you make yourself.
Devast.io gives a huge variety of actions that force you to act according to the current situation. Do not forget to eat on time and do not let the enemies defeat you. With each new hour, you spend in the game, it will be much easier for you to survive.
How to play?
Game control is put to the navigation buttons ASDW and the main organs of the mouse. The entire main way of interaction is implemented through the graphical interface of the game.