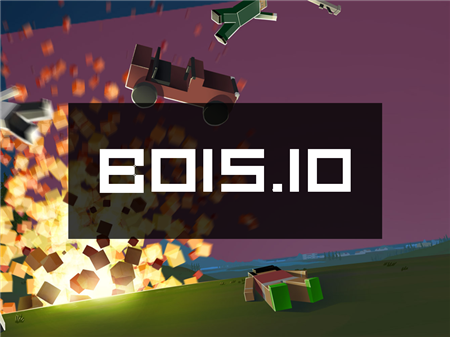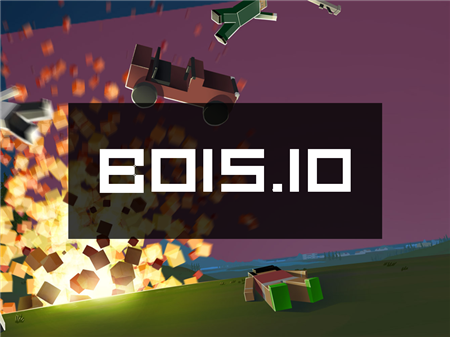 Are you keen on the first-person shooter genre games in which you have to not only actively participate in the shootings, but also look for the appropriate weapons on a dynamically decreasing map? Then you will definitely like Bois.io!
As usual in games of this genre, you begin your adventures without any weapons and your first task will be to find ammunition and the right weapons. Fortunately, the game allows you to pick up a large number of different rifles. Thus, during the game, you can choose the most suitable type of weapon in order to be most effective in certain situations.
In the best traditions of the genre, your weapon has a limited stock of ammunition. So pay close attention to the condition and number of rounds. If you start firing at everything around, then soon you will find an unpleasant surprise in the form of an empty store and the inability to shoot. According to the law of meanness, this happens at the most inopportune moment. So be careful and careful!
You have an opportunity to take a sniper position and wait for the opponents to appear in your sight themselves, or you can take suitable weapons and break into various buildings, finding potential victims. Whatever you try, any tactic may have a right to exist. Surprise opponents with non-standard solutions or destroy them through direct confrontation. Anyway - you have to find your own playing style and for this, you can try various tactics.
Each character has a certain level of health, which decreases when shots hit or if you find yourself outside the permitted military zone. You can replenish the level of health with the corresponding items in the game, which are scattered at random points on the map. Keep track of your health and replenish first-aid kit supplies at one time, which may come in handy during an exchange of fire with the enemy.
How to play?
Character control is hybrid and is rendered both to the main organs of the mouse and to the game keyboard layout of the ASDW keyboard. Interaction with objects is carried out using the F button, reloading is R. The jump is carried out using the Space button. The item window can be called up by pressing the E button. All other interactions can be carried out via the graphical interface of the game.